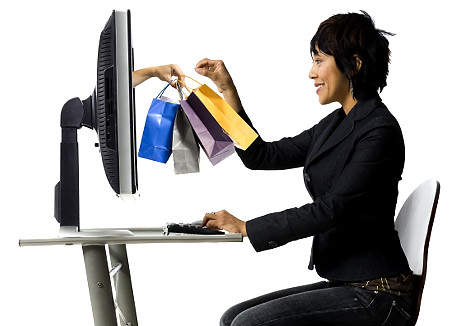 E-shopping commonly known as Electronic Commerce refers to the buying and selling of information, products and services via computer networks.  (Kalakota and Whinston 1997) The global market for online grocery retailing remains at a relatively early stage of development in many parts of the world. To date, sales of food and drinks over the internet have yet to make the same impact observed in other parts of the consumer goods industry, most notably books, clothing and electronic items such as computer equipment. (www.companiesandmarkets.com)
It has become clear that most of the existing retailers use the online service as an extension of the service that they provide in house. This allows them to provide another convenient element for the customer that might not be able to visit a store for the products that they require. Evidently retailers see their presence on the internet as an opportunity to further meet the needs of their customers employing the motto of 'If you can't come to us, we'll come to you'. With most major supermarkets now competing online as well as offline, competition in the UK is intensifying to offer added value services to online customers, above and beyond the mere delivery of groceries (Robinson et al 2007).
There is clear evidence to show that a lot of companies have tried to venture into this peculiar part of this industry and have subsequently failed. It remains clear that very little has been done to date to understand the evolution of consumers' motivations, likes and dislikes when purchasing groceries online, as they become more experienced with this mode of shopping. (Robinson et al 2007). Meanwhile the sector remains dominated by store-based grocers such as the likes of Sainsbury's, Tesco and Waitrose that have remained resilient in an ever changing and adapting industry and have enjoyed a levels of success that will require a lot to be reached or surpassed.
Evidently E-shopping in this industry cannot exist as separate entity on its own; it is dependent on its link to an actual business retailing process. This process revolves around a high level of not just understanding the customers but identifying the right strategy in relation to marketing and what suits the consumer. According to (Liu and Wei, 2003) consumers' perceived usefulness and perceived ease of using the Internet for shopping purposes have positive effects for consumer adoption of online shopping. Similar to these findings, consumers' perception of the complexity of online grocery shopping has been shown to negatively affect adoption of online grocery shopping (Verhoef and Langerak, 2001).
The psychology of marketing as well as consumer online shopping behaviour seems a distinct correlation between advertising and consumer perception. Consequently if a company whether new or established is able to show case its products and services through clear a outline and  its online activities advertise the services offered and products offered through their online service then there should a positive impact resulting in more customers looking to carry out their grocery shopping online.
References 
Kalakota, R. and Whinston, A.B. (1997) Electronic Commerce: A Manager's Guide. 2nd Edition. New Jersey. Addison Wesley.
Robinson, H., Riley, F.D., Rettie, R., and Rolls-Willson, G. (2007). "The role of situational variables in online grocery shopping in the UK." Marketing Review. Volume 7(1). pp 89-106.
Verhoef, P.C. and Langerak, F. (2001), Possible determinants of consumers' adoption of electronic grocery shopping in the Netherlands, Journal of Retailing and Consumer Services, 8, pp 275-85.
---
---