Facebook Inc. Porter's Five Forces Analysis: Global Leadership in a Competitive Market
Facebook Inc. Porter's Five Forces analytical framework assesses an overall extent of competition in the social media industry. Developed by Michael Porter (1979)[1] consists of five individual forces as illustrated in Figure 1 below: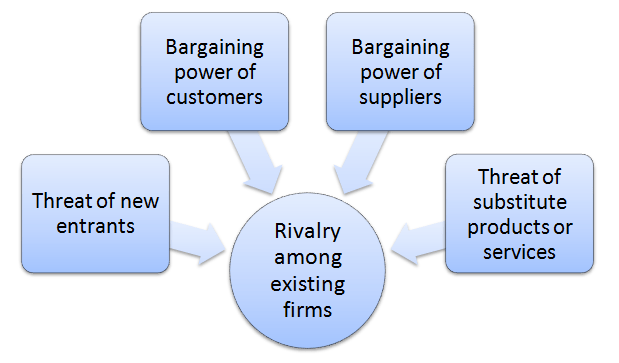 Figure 1. Facebook Inc. Porter's Five Forces
Rivalry among existing firms in social media industry is fierce. Alphabet Inc. (Google) is the most prominent competitor for Facebook and Google Adsense and Facebook Ads are two most popular competing platforms for online advertising. Generally, the major players in the industry include Facebook, You Tube, Reddit, Twitter, Instagram, Pinterest, Tumblr, LinkedIn, Yahoo! Answers, Yelp and others.  As it is illustrated in Figure 2 below, Facebook is the most popular social networking website in the US with an approximate market share of 42.4 per cent.
Most popular social networking websites in the USA (as of August 2016)[2]
The rate of the industry growth is immense, diversity within the competition is vast with no switching costs for customers and this fact further intensifies the rivalry among existing market players. Moreover, "there are several regional social networks, such as Renren in China, Mixi in Japan, vKontakte in Russia, etc., and these compete with FB for users in their respective geographies. Increased regulation in certain markets such as China is more beneficial to regional players".[3]
Threat of new entrants into social media industry is significant.  Although there are certain industry entry barriers such as capital requirements for marketing and expected retaliation from existing businesses, it is generally easy to built websites and mobile apps. New social media platforms based on innovative ideas and/or integrating innovative features can secure funding from investors to pose a threat to the market share of Facebook, Google+ and other established market players.
Taking into account decreasing popularity of Facebook among teens,[4] it can be argued that a new social media platform with attractive value offering for teens in particular can prove to be a real game changer in the industry. There is an additional set of factor that increase the threat of new market entrants such as ease of access to the distribution channels and the absence of customer switching costs.
Bargaining power of Facebook customers depends on the nature of customers. Facebook Inc. has two categories of customers – users and advertisers.  The bargaining power of Facebook users is immense due to the intensity of competition in the market and the absence of switching costs to other social media platforms.
The bargaining power of advertisers on Facebook, on the other hand, is limited. This is because although there is an intense competition in the social media industry, online advertising segment is dominated by only two large market players – Google AdSense and Facebook Ads. At the same time, buyers of online advertising tend to be highly price sensitive and thus, any price increase by Facebook may alienate certain number of its customers….
Facebook Inc. Report contains a full version of Facebook Inc. Porter's Five Forces Analysis. The report also illustrates the application of the major analytical strategic frameworks in business studies such as SWOT, PESTEL, Value Chain Analysis and McKinsey 7S Model on Facebook Inc. Moreover, the report contains analysis of Facebook's marketing strategy, discusses leadership and organizational structure and addresses the issues of corporate social responsibility.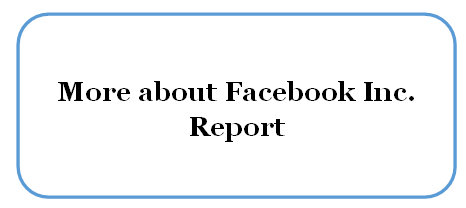 [1] Porter, M. (1979) "How Competitive Forces Shape Strategy" Harvard Business Review
[2] Statista (2016) Available at: https://www.statista.com/statistics/265773/market-share-of-the-most-popular-social-media-websites-in-the-us/
[3] Forbes (2014) Available at: http://www.forbes.com/sites/greatspeculations/2014/11/28/facebook-through-the-lens-of-porters-five-forces/#18e593fe1cd3
[4] Castillo, M. (2016) "Snapchat is king among teens as Facebook declines in popularity, survey shows" CNBC, Available at: http://www.cnbc.com/2016/10/13/snapchat-is-king-among-teens-as-facebook-declines-in-popularity-survey-shows.html
---
---