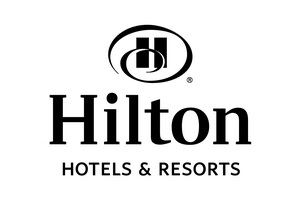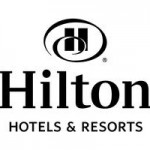 Note: the following post is from 2012. You can access the latest Hilton Worldwide Holdings Inc. Report published in August 2016 here.
Hilton Hotels & Resorts is global hotels and resorts company with more than 540 locations in 78 countries (A Room for You, 2012, online).
The parent company, Hilton International comprises a range of famous brands such as Waldorf Astoria Hotels & Resorts, Conrad Hotels & Resorts, Doubletree, Embassy Suites Hotels, Hilton Garden Inn, Hampton Inn, Homewood Suites by Hilton, Home2 Suites by Hilton, and Hilton Grand Vacations (Our Brands, 2012, online)
Position of Hilton Hotels & Resorts within Travel and Tourism Industry in the UK
Travel and tourism industry in the UK represents one of the key sectors in the national economy and according the research conducted by Oxford Economics "travel and tourism's total contribution to GDP in the UK was GBP 101 billion in 2011 or 6.7% of total GDP" (The World Travel & Tourism Council, 2012, online)
The following figure represents the structure of the UK tourism industry, and within this structure Hilton belongs to accommodation category. Moreover, the UK is the second biggest market for Hilton Hotels & Resorts after the US, and thus the UK market represents a point of focus for Hilton strategic level management.

Hilton Hotels Main Stakeholders and Their Interests
Stakeholders of company's including Hilton Hotels & Resorts can be divided into two categories: internal and external. Internal stakeholders represent parties that belong to Hilton such as shareholders and employees. The primary interests of shareholders are profit maximisation, whereas employee interests include gaining a wide range of tangible and intangible compensation from their employment.
External stakeholders, on the other hand, are parties that do not belong to Hilton; nevertheless they have interest in the business from various perspectives. The following figure illustrates a range of Hilton external stakeholders and their interests:
| | |
| --- | --- |
| External stakeholder | Interests |
| Communities | The nature of impact of business activity to the community |
| Customers | Purchasing products and services in lower prices |
| Government | Business employment relations, corporate taxation, compliance with laws, rules and regulations etc. |
| Suppliers | Long-term partnership in mutually beneficial terms |
| Media | Corporate performance, corporate conflicts, employee relations etc. |
References
A Room for You (2012) Hilton Hotels & Resorts Available at: http://www3.hilton.com/en/about/hilton/index.html
Our Brands (2012) Hilton HHonors, Available at: http://hhonors3.hilton.com/en/explore/brands/index.html
Tourism in the UK contributes more to GDP than automotive manufacturing (2012) The World Travel & Tourism Council, Available at: www.wttc.org
---
---