Hilton Hotels Segmentation, Targeting and Positioning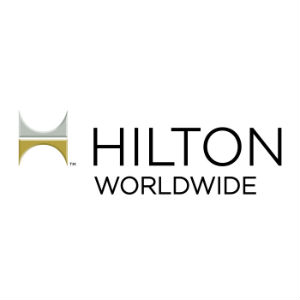 Hilton Hotels segmentation, targeting and positioning refers to ways in which the company chooses individuals to sell its services to and positions the services to appeal to the needs and aspirations of these individuals in the best possible manner.
The process of market segmentation involves dividing the market into segments or groups based on the characteristics from the specific market. In this way the most attractive or suitable segment based on the services and products can be targeted very effectively and efficiently. Generally, the market segmentation can be divided into four different groups – geographic, demographic, psychographic and benefit oriented.
Geographic Segmentation
Geographic segmentation involves targeting specific consumer groups according to their geographic locations in national and international levels. Hilton's geographic segmentation strategy mainly focuses on building hotels on locations popular with the target customer segment. For example in London, Hilton hotels are found in popular business and travel locations such as Aldwych, Canary Wharf, Bankside, Tower Bridge and Trafalgar Square.
Demographic Segmentation
A set of variables used in demographic market segmentation include gender, life-cycle stage, age, income, social class, and lifestyle. From this perspective, Hilton targets customer segment represent middle and senior aged professionals with high level of income belonging to upper social class. Moreover, Hilton Hotels & Resorts mainly target individuals that pursue luxury lifestyle, and accordingly, the company charges premium prices for its products and services perceived to be of a relevant quality.
Psychographic Segmentation
Psychographic segmentation "goes beyond demographics as it examines how a person thinks, feels and behaves, using personality, lifestyle and values as segmenting variables"[1]. The nature of psychographic segmentation used by Hilton involves targeting ambitious individuals who would like to express their perceived high status and achievement by staying in five star rooms offered by the hotel at premium prices.
Benefits Segmentation
Benefits segmentation involves implementing market segmentation on the basis of benefits customers aim to obtain using products and/or services offered by the company. Accordingly, perceived or real benefits offered by Hilton to potential and existing customers include sense of achievement, a high status in society, and luxury.
Hilton Worldwide pursues multi-segment type of positioning, targeting more than one segment of customers at the same time with different brands within its portfolio. Specifically, Hilton Worldwide has a portfolio of 13 brands and according to scope of service provision each brand is positioned in the following manner:
Brand positioning
Brand(s)
Luxury
Waldorf Astoria

Conrad

Lifestyle
Canopy
Full service
Hilton Hotels and Resorts

CURIO

Double Tree

Focused service
Hilton Garden Inn

Hompton

Tru

All suites
HOME2

Homeswood Suites

Embassy Suites

Vacation ownership
Hilton Grand Vacations
Positioning of Hilton Worldwide brands
Hilton Worldwide Holdings Inc. Report constitutes a comprehensive analysis of marketing strategy and business strategy of Hilton. The report illustrates the application of the major analytical strategic frameworks in business studies such as SWOT, PESTEL, Porter's Five Forces, Value Chain analysis and McKinsey 7S Model on Hilton. Moreover, the report contains analysis of Hilton's leadership and organizational structure and discusses the issues of corporate social responsibility.

[1]Cant, M.C., Strydom, J.W. & Jooste, C.J. (2009) "Marketing Management" Juta Publications
---
---