Hilton Organizational Structure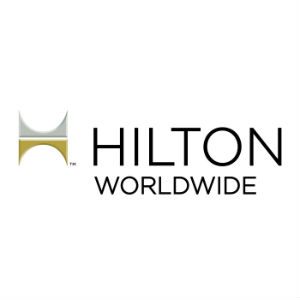 Hilton organizational structure is hierarchical due to the massive size of the business that comprises 13 brands serving 140 million guests in 2015 alone. Moreover, Hilton organizational structure can also be described as divisional and the business is divided into the following divisions[1]:
Ownership division comprises 146 hotels with 59,463 rooms which are owned or leased by Hilton Worldwide
Management and franchise division comprises 4,419 hotels with 691,887 rooms.
Timeshare division comprises 45 properties and 7,152 units.
Since his take over as Hilton Worldwide President and CEO in 2007, Christopher J. Nassetta introduced restructuring and other initiatives in the following directions:
Gradual restructuring of senior level management, as a result of which only about 30 per cent of top 100 the most senior management remained in their jobs by June 2014[2]
Increasing communication and cooperation with individual business units and Hilton Worldwide head office partially via improving organizational culture27
Enhancing organizational culture to promote the spirit of unity and increasing the speed of decision making at all levels
Increasing the level of integration of timeshare unit with Hilton Worldwide resulting in 44 per cent increase in timeshare unit revenues during the following six years
Moving the head office from Beverly Hills, California to McLean, Virginia taking only about 100 out of 500 employees from the headquarters
Hilton Worldwide Holdings Inc. Report comprises a comprehensive analysis of Hilton business strategy. The report illustrates the application of the major analytical strategic frameworks in business studies such as SWOT, PESTEL, Porter's Five Forces, Value Chain analysis and McKinsey 7S Model on Hilton. Moreover, the report contains analyses of Hilton's marketing strategy and discusses the issues of corporate social responsibility.

[1]Annual Report (2015) Hilton Worldwide
[2]Heath, T. (2014) "Christopher Nassetta: The man who turned around Hilton" The Washington Post, Available at: https://www.washingtonpost.com/business/capitalbusiness/christopher-nassetta-the-man-who-turned-around-hilton/2014/07/03/43071478-fd5a-11e3-932c-0a55b81f48ce_story.html
---
---