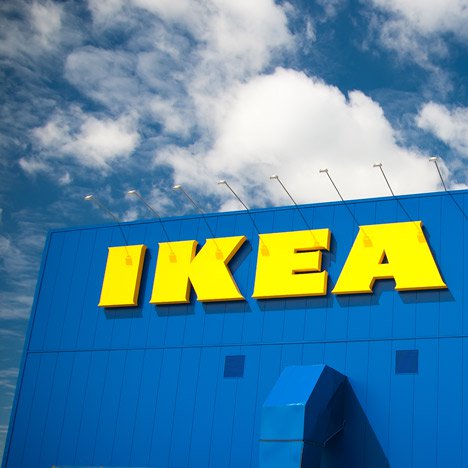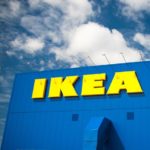 IKEA Corporate Social Responsibility (CSR) efforts are led by Chief Sustainability Officer, Steve Howard. The home improvement and furnishing chain started to research CSR reports under the title People & Planet Positive starting from 2012. IKEA CSR efforts and activities comprise supporting local communities, educating and empowering workers and addressing the issues of gender equality and Minorities within the company. Moreover, the global furniture retailer works to reduce it energy consumption and derive energy from alternative sources. Sustainable sourcing represents an additional CSR issue that IKEA aims to address within the scope of its operations.
IKEA Supporting Local Communities
IKEA Group operates 340 stores in 28 markets around the world[1]. The home improvement and furnishing chain aims to cause positive impact on local communities, where its stores are located.
Packing event organized by all IKEA stores in Sweden involved customers and representatives from Save the Children to prepare more than 37,000 welcome backpacks filled with toys and other products for children
In UK, IKEA has planted one million trees in communities across the country
In Australia, IKEA Perth and IKEA Adelaide employees contribute to the improvement of the environment in which children live and develop.
IKEA Educating and Empowering Workers
Starting January 2015, IKEA has introduced a new hourly wage structure that concentrates on the needs of its employees, rather than market standards.
The company organized a global Talent Focus Week in April 2016 to provide employees worldwide with an oppor­tunity to have a dialogue around the many ways to grow and develop within IKEA.
IKEA and Gender Equality and Minorities
The majority of IKEA employees are women. Moreover, 48 per cent of IKEA managers and 33 per cent of Group Management team are women. Women also represent 54 per cent of all IKEA employees.[2]
Energy Consumption by IKEA
Energy consuming products offered by IKEA are on average 50 per cent more efficient compared to 2008.
Energy efficiency of IKEA-owned buildings increased by 15 per cent in FY2015 compared to FY2010
There are about 700,000 solar panels installed in buildings owned by IKEA.
IKEA owns and operates 327 wind turbines around the world and have invested in 730,000 solar panels on its buildings worldwide.[3]
IKEA Group has invested EUR 1.5 billion into renewable energy since 2009, and in 2015 the furniture seller committed another EUR 600 million for investments in wind and solar energy.
In FY2016 the company produced renewable energy equivalent to 71 per cent of the energy it uses in its operations
Waste Reduction and Recycling by IKEA
Skapro Chair sold by IKEA is made of 100 per cent recycled plastic.
The IKEA catalogue is the largest print production ever to be printed on 100 per cent Forest Stewardship Council certified paper
IKEA and Sustainable Sourcing 
All cotton used by IKEA comes from more sustainable sources
In FY2016 61 per cent of wood came from more sustainable sources. IKEA aims to source wood from 100 per cent sustainable sources by 2020
The company has commit­ted to source the fish and seafood it sells and serves in restaurants and Swedish Food Markets from fisheries and farms certified by the Marine Stewardship Council (MSC) and the Aqua­culture Stewardship Council (ASC).
IKEA serves more than 100 million cups of coffee every year. The company's PÅTÅR coffee range is certified by UTZ, as well as, EU Organic
IKEA other CSR Initiatives and Charitable Donations
EUR 7.7 million has been denoted by IKEA foundation to Brighter Lives for Refugees campaign.
76 per cent of cotton used by IKEA is gained from sustainable sources
In 2014, IKEA committed to EUR 1.34 million investments to help about 100,000 farmers around the world to produce cotton with using less chemicals and water.
IKEA enforces Supplier Code of Conduct that prohibits the use of child labour, the use of forced or bonded labour and discrimination at work. The Code of Conduct also requires the freedom of association for employees and the provision of a safe and healthy environment.
IKEA Foundation as an independent charitable body has donated EUR 1 to Save the Children for every soft toy sold in IKEA stores in November and December since 2003. Total donations by IKEA Foundation in 2014 equalled to EUR 104 million.
The company sold 79 million LED bulbs in FY2016
IKEA Group Report contains a full analysis of IKEA corporate social responsibility including IKEA CSR issues. The report illustrates the application of the major analytical strategic frameworks in business studies such as SWOT, PESTEL, Porter's Five Forces, Value Chain analysis and McKinsey 7S Model on IKEA. Moreover, the report contains analyses of IKEA leadership, business strategy, organizational structure and organizational culture. The report also comprises discussions of IKEA marketing strategy and addresses issues of corporate social responsibility.

[1] Group Yearly Summary (2016) IKEA Group
[2] Group Yearly Summary (2016) IKEA Group
[3] Group Yearly Summary (2016) IKEA Group