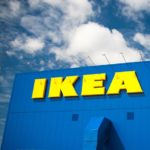 The current IKEA leadership practices and patterns are based on leadership principles and life philosophy of its founder Ingvar Kamprad. Known to practice transformational and charismatic leadership styles, Ingvar Kamprad has been a driving force for many decades behind the phenomenal success of the home improvement and furnishing chain.  Ingvar Kamprad founded the furniture retailer in 1943 and after leading the business for 70 years, he handed over control to his three sons.
It is difficult to contain IKEA leadership style into a single classification due to a unique nature of the business in more than one ways. Perhaps, leading by example, may the most closely characterise leadership practices at IKEA. The famous quote by IKEA founder Ingvar Kamprad "if there is such a thing as good leadership, it is to give a good example" is a clear illustration of his leadership values, which relates to the global furniture retailer to this day.
During his time at the helm, Kamprad was known to be very frugal person driving an old Volvo, flying economy class even for long-haul distances and using Stockholm's subway and public buses. It has been noted that Kamprad's frugality was not born of a desire simply to build up his billions, but also to offer a guiding example to thousands of IKEA staff.[1]
Another important characteristic of IKEA leadership relates to the effective application of intangible employee motivation tools to achieve enhanced employee performance. Kamprad had a habit of personally handing out Christmas presents every year to thousands of employees, earning their admiration and loyalty.
IKEA Group Report contains a full analysis of IKEA leadership. The report illustrates the application of the major analytical strategic frameworks in business studies such as SWOT, PESTEL, Porter's Five Forces, Value Chain analysis and McKinsey 7S Model on IKEA. Moreover, the report contains analyses of IKEA business strategy, organizational structure and organizational culture. The report also comprises discussions of IKEA marketing strategy and addresses issues of corporate social responsibility.

[1] Sylt, C. (2005) "Ingvar Kamprad: Leader of the flatpack" Independent, Available at: http://www.independent.co.uk/news/people/profiles/ingvar-kamprad-leader-of-the-flatpack-483063.html