Influence of international perspective of employment laws on expatriates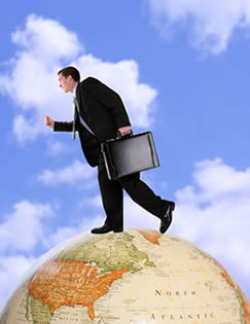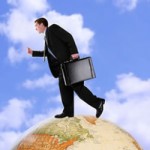 Intensifying forces of globalisation have caused the numbers of expatriates to increase in many counties around the globe. An expatriate is anyone "living or working in a country of which he or she is not a citizen and who can be classified as possessing skills critical to the success of the performance of foreign subsidiaries" (Weber, 2011, p.1).
While the skills and competencies brought by expatriates can be highly beneficial for businesses, as well as, for the development of a host country economy; expatriate human resources are influenced by a range of factors.
This article analyses the influence of international perspective of employment laws on expatriate human resources. Specific issues discussed in the article include labour law, expatriates, and the impact of legislations issued by international bodies upon expatriate human resources.
Labour law and expatriates
Specific issues covered by labour law in HR include recruitment and selection, pay and benefits, employment rights, employment contract, provision of training and development, assurance of equal opportunities for all employees, health and safety issues etc. Each of these issues can be analysed from the spectre of expatriate human resources.
Recruitment and selection of expatriates differs from recruitment and selection of resident candidates in a way that specific attention needs to be paid to the issues of adaptability to a new culture, candidate's level of cross-cultural awareness in general, and the level of empathy to the local culture in particular, family situation of candidates, his or her language skills etc (Briscoe et al., 2008).
The issues of pay and benefits, as an important aspect of employment covered by employment law represent another point where expatriate human resources are directly influenced. Specifically, a set of related issues such as medical insurance of expatriates and their retirement plans are regulated to the labour law of local countries that expatriates need to adhere to (Budhwar, 2004).
Employment rights of expatriates, under the employment law, on the other hand, are more contradictory issue compared to the previous point. It has to be noted that "the question of which country's courts or tribunals have jurisdiction to hear a claim, and which law applies to that claim, can differ depending on the nature of the claim" (Fawcett and Plumbley-Jones, 2011, p.268).
At the same time, it worth to be noted that "The Employment Appeal Tribunal recently published its judgement in the case of Rev Pauline Walker v Church Mission Society, which confirms the legal principles to be applied when considering whether an 'expatriate' employee (who works and is based abroad) is entitled to bring a claim for unfair dismissal in the UK" (Wilson, 2011). In this specific case Employment Tribunal and Appeal Tribunal denied Ms Walker to bring to her claim to UK citing that such cases need to be heard in the local country the expatriate was employed in.
The case clearly illustrates that the developments in international prospective of employment of labour law and the extent of globalisation has yet to reach the point where expatriate claims can be heard in a country other than local country where the expatriate is employed.
Employment contract is important aspect of employment relations the specifications of which is regulated by employment laws of relevant countries. It is important to note that while labour laws impose general requirements for employment contracts, organisations are given freedom to a great extent in terms of including and specifying additional terms so long, it does not contradict local legislations.
Dowling (2011) warns that the specific points in employment contract that may prove to be major points of differences for expatriates may include dispute resolution procedures, working hours and entitlements for overpay, necessary qualifications and duration of contract.
Training and development of employees can be specified as an important aspect of employment to which only minimum legal requirements are imposed by formal employment law depending on the industry. The challenges associated with training and development of expatriates in particular include but not limited to appropriate identification of training and development needs, and implementing training and development initiatives in a way that it corresponds to the learning specifications of expatriates taking into account their cultural differences (Martocchio, 2005).
Assurance of equal opportunities in the workforce is an issue that has attracted great deal of attention from the media for the last several decades in a global scale and accordingly, the issue is prioritised within the labour law of many countries with positive implications for expatriates.
However, it has been noted that "despite advances in equal opportunities legislation, women failed to embark on expatriate missions in significant numbers during 1980s…The first decade of the twenty-first century has witnessed a gradual increase in the number and visibility of women in international assignments" (Altman and Shortland, 2008, p.199).
An alternative related issue can be specified as local workforce finding themselves in disadvantaged positions in terms of equal opportunities because of their expatriate colleagues. Specifically, Lall (2002) argues that some local managers in a range of developing countries tend to favour expatriates to local workforce in terms of providing growth opportunities and benefits to an extent that the former get unfair advantages compared to latter.
Health and safety issues in the workplaces are also regulated by labour law by governments imposing specific requirements to organisations according to their industry and the nature of operations. As a general rule, adherence to employee health and safety requirements are achieved from the organisations by introducing significant amounts of financial penalties for non-adherence.
Labour law requirements towards health and safety issues greatly vary from country to country with some countries imposing only minimal requirements, whereas others such as UK impose specific requirements in relation to a wide range of aspects of employments. Namely, The Workforce (Health, Safety and Welfare) Regulations 1992 impose specific requirements covering a wide range of points and instances in the workplace such as maintenance of equipment, devices and systems, ventilation, indoor temperature, lighting, dealing with waste materials, condition of floors, workstations and seating, drinking water, escalators etc (Storey, 2009).
Labour Law Legislations within European Union (EU) and their Impact on Expatriates
Employee relations practices within EU are conducted mainly according to the European Social Charter and Treaty on the Functioning of the European Union (TFEU). European Social Charter plays an important role in facilitating a wide range of aspects of relationships between employers and employees within the EU. Initially adopted in 1961 and revised in 1996, the most important points within the Charter that have immediate implications for expatriate human resources include  Article 18 – 'The right to engage in gainful occupation in the territory of other Parties', Article 19 – 'The right for migrant workers and their families to protection and assistance' and Article 29 – 'The right to information and consultation in collective redundancy procedures' (Morely et al., 2006).
TFEU, on the other hand, is an additional source of legislation within EU that has had positive impact on the level of labour migration within EU and the numbers of expatriates coming to EU. Specific TFEU articles best serving these purposes include Article 45 – 'freedom of movement for workers within the EU', Article 47 – 'encouraging the exchange of young workers within the EU', and Article 48 – 'payment of benefits t persons resident in the territories of Member States'.
Moreover, International Labour Organisation (ILO), as a powerful United Nations agency deals with the issues of labour and work at an international scale, and it has had substantial contribution on the current state of employment relations and expatriate human resources practices.
ILO mainly deals with the issues of child labour, migrant and domestic workers in an international level, preparations of international labour statistics and data, issues of minimum wages etc. Specific ILO initiatives that encouraged expatriate activities in a global level include the adoption of Migrant Workers Convention in 1975, and United Nations Convention on the Protection of the Rights of All Migrant Workers and Members of Their Families in 1990 (Gernigon et al., 2000).
Concluding Remarks
International borders are being destroyed as barriers for employment due to the increasing level of globalisation and this tendency is creating massive opportunities for employers and employees alike. However, such developments require formal regulations that are found in the forms of employment laws in various levels.
International prospective of employment law has proved to be a significant source of influence on the formation of expatriate human resources practices in its current form. Specifically, certain pieces of employment related legislations such as International Labour Organisation regulations and European Social Charter rules, and Treaty on the Functioning of the European Union have provided frameworks for the development of modern human relations practices for domestic workers, as well as, expatriates, at the same heavily impacting upon relevant legislations on government scale.
However, it can be reasoned that the importance of expatriates is most likely to increase in scope and scale in foreseeable future due to its dynamic nature fuelled by the further intensifying forces of globalisation. Accordingly, employment laws in various levels would need to be further improved so that global HR challenges faced in modern realities can be appropriately addressed.
References
Altman, Y. & Shortland, S. (2008) "Women and International Assignments: Taking Stock – A 25-year Interview" Human Resource Management, Vol.47, pp. 199 – 216
Briscoe, D.R., Schuler, R.S. & Claus, L. (2008) "International Human Resource Management" Taylor & Francis
Budhwar, P.S. (2004) "Managing Human Resources in Asia-Pacific" Routledge
Dowling, P. (2011) "International Human Resource Management" 4th edition, Cengage Learning
Fawcett, D. & Plumbley-Jones, K. (2011) "International Employees" in Workplace Law Handbook 2011: Employment Law and Human Resources, editor Davies, A.
Gernigon, B., Odero, A. & Guido, H. (2000) "ILO Principles Concerning the Right to Strike" International Labour Office
Lall, S. (2002) "The Employment Impact of Globalisation in Developing Countries" Working Paper Number 93, IPG
Martocchio, J.J. (2005) "Research in Personnel and Human Resources Management" Volume 24
Morely, M.J., Gunnigle, P. & Collins, D.G. (2006) "Global Industrial Relations" Routledge
Storey, J. (2009) "The Routledge Companion to Strategic Human Resource Management" Taylor & Francis
Weber, T. (2011) "What Are The Critical Success Factors in Expatriate Assignments?" GRIN Verlag
Willson, V. (2011) "Tribunal Report: Expatriate employees who claim for unfair dismissal" Available at: http://www.thirdsector.co.uk/news/1098663/?DCMP=ILC-SEARCH
---
---