Leadership Change at Apple and its Implications on Organisational Culture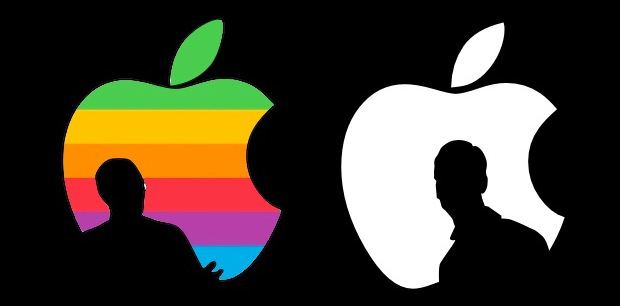 Widely considered as a controversial genius and a charismatic leader, Steve Jobs has served as chairman and CEO of Apple for 14 years and he is credited for the global success of the company. The decease of Steve Jobs on October 5, 2011 because of cancer implications resulted in grievances for millions of people around the globe, at the same time casting concerns for the future of Apple Inc.
Although, a long-term Apple executive with impressive track record – Tim Cook has been named apple CEO several months before the decease of Steve Jobs, nevertheless, there are concerns about the sustainability of Apple's innovative corporate culture, as this culture had been closely associated with the former CEO.
Apple Organisational Culture on Steve Jobs Era
Late Apple chairman and CEO, Steve Jobs is widely perceived as unconventional leader who was able to rally various stakeholders of the company for his vision and at the same time "demanded excellence from his staff and was known for his blunt delivery of criticism" (McInerney, 2011).
According to Harrison's Model of Culture (1972) Apple organisational culture when Steve Jobs was in charge can be classified as a power culture. Accordingly, Steve Jobs had concentrated most of the decision making powers at his hands, constantly challenging subordinates for better performance, and criticising employees blatantly and undiplomatically if their performances did not meet his expectations (Arneson, 2011).
Moreover, described as "antithesis of servant leadership model" (Katzenbach, 2012), Steve Jobs was famous for pressurising teams and individuals to better performance and creating a corporate culture of high level of performance where A list employees would thrive, however B list employees, comprising the majority of workforce, would be subjected to unnecessary level of stress.
According to Harrison's Model of Culture (1972) the power culture has both advantages, as well as, disadvantages. High level of success achieved by Apple in the global marketplace was contributed by the fact that advantages of power culture came into the play that is associated with visionary leadership of Steve Jobs, as well as, his creativity, intuition, self-confidence and overall competence as a leader.
In other words, Steve Jobs unique personality and leadership style has created a power culture within Harrison's Model of Culture (1972) framework and this power culture has  contributed to Apple becoming the most valuable company in the world by market capitalisation.
Leadership and Organisational Culture
Leadership can be defined as "creating a vision that others want to be a part of, creating a positive environment where great things can happen, and developing people to reach their full potential" (Arneson, 2011, p.68).
Implications of leadership and personality of the leader in the formation of organisational culture is immense in a way that actions and behaviour of the leader is often emulated by employees in lower management ranks. Therefore, organisational leaders usually set the culture within their organisation through their communication skills, work ethics, methods and general behaviour.
Equally, attempts to promote any type of culture within an organisation tend to be ineffective if leader of the organisation does not exercise elements of the culture on a daily basis in a extensive manner. Harrison's Model of Culture (1972) specifies the nature and amount of influence of leader in four different forms of organisational culture.
Change of Leadership at Apple and Its Implications on Organisational Culture
Due to the declining health of Steve Jobs and interference of the issue with the performance of his duties at Apple, the position of CEO was taken over by Tim Cook on August 2011, with Jobs remaining chairman of the company until his death on October 5, 2011. From then on, Tim Cook remained on CEO position on a permanent manner and the role of Chairman of the Board has been assumed by Arthur D. Levinson (Executive Profiles, 2012).
The departure of Steve Jobs from the top job creates certain issues for Apple related to organisational culture. Specifically, according to Harrison's Model of Culture (1972), one of the serious disadvantages of power culture relates to a situation where organisations can experience drawbacks and performance drop if the organisational leader lacks business and leadership competencies.
In other words, within Harrison's Model of Culture (1972) framework, in power culture organisations employees are often de-motivated or even afraid to break bad news to the organisational leader and decisions of the leader seldom meets criticism in lower management ranks, and therefore a leader of a power culture organisation needs to be highly competent in order for the organisation to succeed.
A high level of competency, effective business acumen and exceptional level of creativity has enabled Steve Jobs to make Apple a highly successful company in a power culture environment, despite obvious and significant potential disadvantages of that environment.
However, the business and leadership skills of post Steve Jobs strategic level management in general and current CEO Tim Cook in particular have to be proved yet and thus, there is a justified concern regarding the disadvantages of power culture at Apple having negative implications on company's further growth prospects.
To put it simply, the power culture in Apple developed during Steve Jobs era has a range of disadvantages such as under-utilisation of employee creativeness and initiatives, high level of risk associated with decisions taken, and decisions of a leader not facing criticisms in lower management ranks. Accordingly, these disadvantages might have serious negative effects for Apple because the business and leadership skills of the current corporate leader of the company might not match the skills of Steve Jobs.
Recommendations
On the basis of discussions provided throughout the report the following three recommendations can be made to Apple's strategic level management
1. Apple is recommended to move from power culture to a task culture

.
Apple's traditional power culture needs to be departed from because its obvious disadvantages impose far greater risks than the benefits of its advantages. Harrison's Model of Culture (1972) offers alternative culture types as task culture, person culture, and role culture.
Among all of these alternatives adoption of a task culture represents the most appropriate choice for Apple because this type of culture offers the advantages of a greater level of freedom and flexibility for employees, decision making with an increased level of speed, and creation of room for employee creativity and innovation.
2. 

New Apple CEO needs to play in integral role in the promotion of a task culture
As it has been established in this report, an organisational leader plays a crucial role in determination of the organisational culture in many ways.
Accordingly, new Apple CEO, Tim Cook needs to adopt a proactive approach in terms of promoting task culture within the company through communicating relevant values to various organisational stakeholders in an efficient manner. Moreover, Tim Cook is recommended to assume the role of change agent in the shift from power culture to task culture.
   3. Innovativeness and creativity culture at Apple should be preserved at all costs.
It is important to understand that creativity and innovativeness has served as the core of business strategy for Apple during Steve Jobs era and these important elements of Apple corporate culture should be preserved in the future.
Regardless of the future business direction to be chosen by Apple's new strategic level management any compromise of the level of innovativeness and creativity of the company would result in serious negative implications and decline on the level of brand loyalty, and as such, specific measures and initiatives need to be devised by Apple new management in order to achieve further integration of these principles with the corporate culture.
Apple Inc. Report contains the application of the major analytical strategic frameworks in business studies such as SWOT, PESTEL, Porter's Five Forces, Value Chain analysis, Ansoff Matrix and McKinsey 7S Model on Apple Inc. Moreover, the report contains analyses of Apple's business strategy, leadership and organizational structure and ecosystem. The report also analyses marketing strategy, ecosystem and discusses the issues of corporate social responsibility.

References
Arneson, S. (2011) Bootstrap Leadership: 50 Ways to Break Out, Take Charge, and Move Up Berrett-Koeher Publishers
Executive Profiles (2012) Apple Retrieved from www.apple.com
Katzenbach, J. (2012) The Steve Jobs Way Retrieved from www.strategy-business.com
McInerney, S. (2011) Steve Jobs: an unconventional leader The Sydney Morning Herald, Retrieved from www.smh.com
---
---