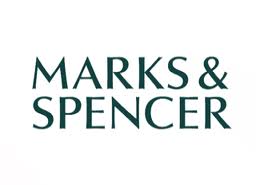 Marks & Spencer (M&S) is a UK based clothing and luxury food retail company that has been founded in 1884 by Michael Marks and Thomas Spencer. The company has over 76,000 employees in a global level, and deals with over 2000 suppliers (Annual Report and Financial Statement, 2010).  "The global influence of the company stretches from Europe to Russia, the Middle East, India and Asia at present – taking advantage of 3 of 4 BRIC nation markets" (Bunston, 2008, p.3).
M&S homeware and clothing products account for 49% of its total business, whereas the remaining 51% account for food products. With more than 600 stores throughout the UK, the flagship M&S store is located at London's Marble Arch and possesses the selling space of around 170,000 square feet (Marks and Spencer Group PLC, 2008, online).
From the date it was formed M&S was steadily growing, focusing on the quality of its products and offering value for money. The profitability of the company had peaked in the financial year of 1997/98, shortly after which the company found itself into deep financial troubles. The reasons were the increasing level of profit margin, the refusal of the company to accept credit cards, the principle of the company to deal only with British suppliers etc.
Then the company went through massive changes that included the introduction of new 'Per Una' ranges of clothing, acceptance of credit cards, more focus on customer services, etc, as a result of which the company was able to recover some of its market share.
The company has engaged in a range of Corporate Social Responsibility (CSR) initiatives as well, and 'Plan A' initiative can be highlighted separately as the most notable one. The project has been assigned a budget of 200 million GBP and has a range of ambitious objectives to be achieved during five years (Doing the right thing, online, 2011). Specifically, the project has objectives to tackle such issues as M&S becoming carbon neutral, eliminating wastage to the landfill, explore the ways of sustainable sourcing and many other related points.
M&S Strategic Position: Analysis and Critical Evaluation
"The strategic position assessment is identifying whether the business is performing successfully at the moment" (Doyle, 2008, p.153). Measuring performance of the company has to be undertaking from four different perspectives: financial, customer, internal business, and innovation and learning perspectives (Doyle, 2008). This theory can be applied to the case of M&S in the following manner:
a)      Financial perspective. During the year of 2010 M&S group revenue reached £9.7billion, with underlying group operating profit of £824.9 million, whereas underlying earnings per share reached 34.8p. Focusing on UK alone M&S has 11.7% market share for clothing and footwear, and 3.9% for food and grocery products, and the average score for UK mystery shopping programme has reached 78% (Annual Report, 2011, online)
b)      Customer perspective. Although M&S management attempt to position the long history of the company as part of its competitive edge, the brand image and value proposition is considered to be outdated among some customers. Moreover, "many brand consultants have called for a change of logo to modernise the brand image and make Marks and Spencer more fashionable and attractive" (DeSanto, 2010, p.266)
c)      Internal business perspective. The top level management of M&S has experienced massive changes recently with former CEO Stuart Rose leaving the company and Mark Bolland and Robert Swannell taking over the positions of CEO and Chairman respectively. Accordingly, a specific duration of time is required in order for these leaders to establish themselves in their new positions and the internal business perspective of the company becoming the source of competitive edge.
d)     Innovation and learning perspective. Lack of innovativeness is considered to be one of the weakest points of M&S and one of the main reasons of serious issues the company has experienced at the end of 1990s. Specific initiatives have been introduced by M&S management in order to increase the level of innovation such as the introduction of Per Una range, nevertheless, there are still lack of innovativeness within M&S operations.
M&S Strategic Direction
"Strategic direction is defined as the course of action that leads to the achievement of the goals of an organisation's strategy" (Siguaw and Smith, 2010, p.1). As a business entity, M&S has a very clear primary objective – profit maximisation. However, the choice of the strategic direction defines the ways in which this primary objective is going to be achieved.
There is a popular opinion in the media that the current CEO Bolland is following former CEO Rose's footsteps in terms of strategic direction for M&S. Specifically, it has been noted that "Bolland is pretty much following the same course as Rose: improve the core UK operations, develop an online business worthy of the M&S name and expand internationally" (MacDonald, 2011, online).
M&S strategic direction has any aspects and can be illustrated in a comprehensively detailed manner. However, the main elements of M&S strategic direction can be summarised to the following points:
First, M&S is concentrating on the improvements of core UK operations. UK is a home country for M&S and the main source of revenues. Currently, M&S management is devising strategies that would enable the company to increase its market share in UK through improving the level of M&S customer attraction and retention.
Second, M&S is attempting to improve its online business. It is an established fact nowadays that the share of business transactions is increasing significantly compared to the share of business transactions that are completed in offline environment. This tendency has been spotted by M&S management as well and accordingly considerable amount of financial investments are being made for the purposes of improving e-commerce aspect of the business.
Third, M&S management is concentrating on aggressive international expansion. It has been widely promoted in the media that "new Marks and Spencer chief executive Marc Bolland has launched a £900 million expansion drive that will see it extend its presence in the UK and make another attempt to become an international force" (Herald, 2010, online). This specific strategic direction has been popular with many other supermarkets such as Tesco, and Sainsbury's, but M&S has started to implement this strategy with such intensity starting from only recently.
Fourth, M&S is actively engaging in Corporate Social Responsibility (CSR) aspect of the business. Active engagement in CSR related initiatives are benefiting M&S mainly in two ways. First, M&S is acting proactively in terms of protecting itself from possible accusations of the issues related to CSR from non-government organisations, governments, as well as private individuals. Secondly, active engagement in CSR related activities are serving effectively M&S for marketing purposes as well.
Critical Evaluation of M&S Strategy
The above formulated M&S strategy can be critically evaluated using relevant tools and techniques. This can be best done with the application of SWOT strategic analytical tool. SWOT stands for strengths, weaknesses, opportunities and threats, and can be applied to specific companies in order to evaluate the effectiveness of their strategy (Donaldson and O'Toole, 2007).
According to Beamish (2008), the level of effectiveness of corporate strategy can be assessed with such criteria as suitability, acceptability, feasibility and sustainability.
The suitability criterion of the strategy deals with extend at which the chosen strategy suits long-term aims and objectives of the company. The above formulated M&S strategy meets the suitability criteria in a way that the chosen strategy of the company does make economic sense in terms of profit maximisation in long-term perspective.
The acceptability criterion involves the expectations of the main stakeholders. In other words, in order to be successfully implemented the company strategy has to be accepted by its main stakeholders that include shareholders, employees and customers of the company. M&S strategy meets this criterion successfully as well, in a way that the strategy does not contradict with the interests of the main stakeholders of the company.
The feasibility criterion is another requirement imposed to the company strategy and it involves the presence of the resources within the company that are required in order to undertake the strategy. Taking into account the substantial amount of financial resources possessed by M&S as well as talented human capital, it can be stated that the feasibility criterion should not be an obstruction for the implementation of M&S strategy.
The last criterion imposed for the strategy is sustainability, and it deals with the ability of management to oversee the implementation of strategy until its completion. In other words, M&S management should possess necessary knowledge, competence and resources in order to sustain the proposed strategy according to the plan.
The Implementation of Marketing Mix Strategy by M&S
There are publications about the level and extent of implementation of marketing mix strategy by M&S. However, differences have been found between different secondary sources that reflect the state of matters on the date of publication.
Product Element of M&S Marketing Mix Strategy
Baker and Hart (2007) inform that in retail industry the range and variety of products play an important role in customer attraction and retention
According to Bunston (2008) the product element of M&S marketing mix can be pointed as one of the strengths of the company because they are usually associated with high quality referring to both, food products of the company, as well as its clothing products that have been  diversified with the introduction of such ranges as Autograph, Autograph Weekend, Plus Collection, Petite Collection, Limited Collection, Limited Collection Maternity, Per Una, Classic Collection, and Per Una Petite, Bridal and Long & Tall.
However, the author mainly concentrates on M&S clothing ranges, failing to provide detailed information about product value perception of M&S customers related to the company food products.
At the same time, it has been revealed that there was a period in company history when M&S had temporarily lost its competitive edge on the basis of product element of marketing mix. Specifically, it is stated that "in the 1990's M&S lost its traditional focus on quality and failed to innovate in the face of new competitors and production methods. Quality and style were subsequently re-established, especially in M&S's range of high-quality, indulgent foods" (Fisk, 2009, p.118).
Price Element of M&S Marketing Mix Strategy
According to Sinkovics and Ghauri (2009) M&S management have priced their grocery products above average because they are perceived to be quality and ethically sourced. However, the authors fail to provide more detailed information about the pricing strategy of M&S clothing ranges and this lack of information can be compensated with the work of Mathur (2010). Specifically, Mathur (2010) informs that M&S aims to position their clothing products along the same line with popular brands such as Next, John Lewis, Debenhams and Bhs, however, M&S clothing prices are lower then the prices of above named brands.
Morris (2008), on the other hand, offer an alternative viewpoint and states that "M&S aims at the middle 60 per cent, leaving 20 per cent at either end for others to pick up" (Morris, 2008, p.23).
Place Element of M&S Marketing Mix Strategy
Literature review revealed inconsistent results regarding M&S approach to the place element of marketing mix. In one hand, some authors inform about M&S out-of-town expansions within UK with statements like "M&S has retained its presence in the high street although it has been driven by the UK market and opened in out-of-town locations" (Newman and Cullen, 2002, p.63).
On the other hand, authors like Allon (2006), state that M&S has aimed mainly to open stores at busy town centres and within City. Hallbauer (2008) has also contributed to the argument supporting the latter viewpoint arguing that the rationale behind this decision relates to the lack of company target customers, people with above average income, living in out-of-town locations.
Promotion Element of M&S Marketing Mix Strategy
According to Lancaster and Withey (2008) M&S approach to promotion element of marketing mix has been fundamentally changed with the new CEO Stuart Rose taking over in 2004.  MacRury (2009) offers more detailed information about these changes in promotion element of marketing mix in a way that the management tried to fight the negative image of M&S of being old-fashioned and outdated through engaging in a range of celebrity endorsements that included famous personalities such as Myleen Klass, Danii Minogue, Noemie Lenoir, Twiggy, Elizabeth Jagger, Laura Bailey and Erin O"Connor.
Hackley (2009) considers engaging in celebrity endorsements an effective marketing strategy for M&S and informs about the positive contribution of this strategy for the company in terms of improving M&S image.
The Current Level of M&S Customer Loyalty
According to the research by the Institute of Customer Services the level of customer loyalty for M&S food accounts for 87%, while average rating for UK retailers amounted to 74% (Talkig Retail, 2009, online)
McElhatton (2009, online) mentions similar survey conducted by TNS that involved interviewing 2000 shoppers regarding their views of various UK retailers. According to the results M&S was among the leaders in terms of enjoying high level of customer loyalty and the reasons were identified to include conveniences associated with Simply Food stores and "Dine in for £10" promotional campaigns.
Marketing Mix and Customer Attraction and Retention Strategies
A positive correlation between efficient implementation of effective marketing mix strategy and the high level of customer attraction and retention has been noted by many authors including Kumar (2001), Varey (2002), Egan (2007) Pride et al (2009) and many others.
Some authors (Kumar, 2001, Doyle, 2008) explore this issue only on a theoretical level without using case studies and mentioning any specific companies during their discussions, whereas authors like Bunston (2008), Morris (2008) and Pride et al (2009) study the connection between marketing mix decisions and customer attraction and retention rates through mentioning the real business cases and therefore present more value for a research perspective.
The case of M&S is best illustrated on the works of Bunston (2008) and Morris (2008) who inform about dramatic changes in customer attraction and retention rates that occurred during the last decade.  Specifically, it has been revealed that "in 2000, the year in which Luc Vandevelde succeeded Sir Richard Greenbury at the helm, M&S suffered the worst retention rate of any of the big British retailers" (Leroux and Lawless, online, 2009).
However, under the new management in 2000, the company decided to concentrate on its traditional core values and competitive advantages, that implied increased focus on quality and marketing mix decisions in the company were taken accordingly (Morris, 2008). Lancaster and Withey (2008) inform that the efficiency of implementation of this strategy was increased with the new CEO taking over in 2004.
Recommendations for M&S
M&S has been in the business for more than 125 years and enjoyed the periods of absolute market leadership as well as experienced serious challenges during this long period of time. M&S faced serious difficulties mainly during the last two decades due to the range of reasons, but mainly due to the inability of the company to change according to the rapidly changing marketplace.
Nevertheless, there were several changes within the top management during the last decade and the company was able to restore some of its competencies and recover some of the brand loyalty the company had enjoyed for a long period of time.
As it has been shown within this executive brief M&S strategy formulated by newly appointed top management meets the main challenges of the current competitive marketplace. But, it the same time M&S top management is advised to follow the recommendations formulated below in order to further improve its current strategy and be prepared for any unforeseen circumstances in the best possible manner:
First, M&S is should engage in diversification. The main players in retail industry in UK such as Tesco's, Sainsbury's, John Lewis and others are actively engaged in diversification of the business and offering a wide range of products and services staring from international calling cards to insurance and banking services. M&S, on the other hand, has a very limited products and services portfolio and therefore has to expand them in order to increase its revenues.
Second, M&S should consider cultural differences among its customers. As a result of globalisation, there is a case in the marketplace where the consumers of M&S products and services are the representatives of various cultural backgrounds. Therefore, M&S management should address these cultural differences among its consumers when devising products and services, as well as advertising materials.
Third, M&S should expand into Chinese and Indian markets. Aggressive international expansion is an integral part of the strategy formulated by the newly appointed top management. However, the details of this strategy are not clarified up to now yet. Therefore, M&S management is recommended to enter Chinese and Indian markets taking into account the fact that the standard of life is increasing in these countries and there are valid reasons to believe that the company would be successful in these newly emerging economic superpowers.
References
Alon, I, 2006, Service Franchising: A Global Perspective, Springer Publications
Annual Report and Financial Statements, 2010, Marks and Spencer
Annual Report 2011, M&S, Available at: http://annualreport.marksandspencer.com/overview/performance.aspx  Accessed June 3, 2011
Baker, MJ & Hart, S, 2007, The Marketing Book, Butterworth-Heinemann
Beamish, K, 2008, CIM Revision Cards Strategic Marketing Decisions, Butterworth-Heinemann
Bunston, L, 2008, International Marketing Project: Brazil – An Opportunity for M&S Expansion, BA Hons Fashion Business Management
DeSanto, B, 2010, Public Relations Cases: International Perspectives, Routledge
Doing The Right Thing, 2011, Available at: http://plana.marksandspencer.com.  Accessed April 13, 2011
Donaldson, B & O'Toole, T, 2007, Strategic Market Relationship: From Strategy to Implementation, John Wiley & Sons
Doyle, P, 2008, Value-based Marketing: Marketing Strategies for Corporate Growth and Shareholder Value, John Wiley & Sons
Fisk, P, 2009, People, Planet, Profit: How to Embrace Sustainability for Innovation and Business Growth, Kogan Publications
Hackley, C, 2009, Advertising and Promotion: An Integrated Marketing Communications Approach, SAGE Publications
Hallbauer, S, 2008, Retail Marketing and New Retail Idea – Marks and Spencer, GRIN Verlag
Kumar, NE, 2001, Marketing Management, Anmol Publications
Kumar, R, 2008, Research Methodology, APH Publishing  Corporation
Kumar, B, 2010, Marketing of Hospitality and Tourism Services, Tat McGraw-Hill Education
Lancaster, G & Withey, F, 2007, Marketing Fundamentals 2007-2008, Butterworth-Heinemann
Marks and Spencer Group PLC – Price Analysis Snapshot, 2008, Available at: http://wrightreports.ecnext.com/coms2/reportdesc_PRICE_C826A7170  Accessed April 13, 2011
Mathur, UC, 2010, Retail Management: Text and Cases, IK International PVT Ltd.
MacRury, I, 2009, Advertising, Routledge
MacDonald, G, 2011, For M&S's Bolland, Success is in the Detail, Retail Week, Available at: http://www.retail-week.com/city/for-mss-bolland-success-is-in-the-detail/5025603.article  Accessed June 10, 2011
McElhatton, N, 2009, M&S Tops Customer Retention League as Morrisons Slips, Available at: http://www.brandrepublic.com/news/935936/M-S-tops-customer-retention-league-Morrisons-slips/  Accessed April 2, 2011
Morris, M, 2008, Starting a Successful Business: Start Up and Grow Your Own Company, Kogan Page
Newman, A & Cullen, P, 2002, Retailing: Environment & Operations, Cengage Learning
Pride, WM, Hughes, RJ & Kapoor, JR, 2009, Business, Cengage Learning
Siguaw, J & Smith, R, 2010, Strategic Hospitality Leadership: The Asian Initiative, John Wiley & Sons
Sinkovics, RR & Ghauri, PN, 2009, New Challenges to International Marketing, Emerald Group Publishing
---
---