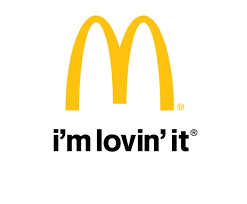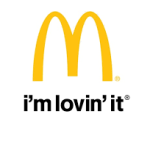 McDonalds business strategy utilizes a combination of cost leadership and international market expansion strategies. Franchising and licensing forms of new market entry is utilized within McDonald's business strategy to a great extent.
Moreover, product and service standardization lies in the cornerstone of McDonalds business strategy. McDonald's restaurants offer substantially uniform menu that comprises  hamburgers and cheeseburgers, Big Mac, Quarter Pounder with Cheese, Filet-O-Fish, several chicken sandwiches, Chicken McNuggets, wraps, french fries, salads, oatmeal, shakes, McFlurry desserts, sundaes, soft serve cones, pies, soft drinks, coffee, McCafé beverages and other beverages.[1]
It is important to note that along with maintaining product and service standardization, McDonald's takes into account local tastes and preferences, when developing its menu and engaging in marketing efforts.
McDonald's competitive advantage is based on the following points:
Cheat prices is McDonald's main competitive advantage. The company is engaged in an extensive utilization of economies of scale to achieve the cost advantage.
True to 'fast food' format of its restaurants, McDonald's is famous for the speed of customer service without compromising the quality of the service.
Universality of the taste to a great extent represents another base of McDonald's competitive advantage. Big Mac tastes almost all over the world due to the use of the same ingredients in the same quantities and application of the standardized ways of cooking around the globe. Such a consistence in taste has positive implications on consumer loyalty.
It is important to note that McDonald's competitive advantage based on costs can be difficult to sustain in long-term perspective, since new competitors may emerge with access to cheaper resources….
McDonald's Corporation Report contains more detailed discussion of the company's business strategy. The report also illustrates the application of the major analytical strategic frameworks in business studies such as SWOT, PESTEL, Porter's Five Forces, Value Chain analysis and McKinsey 7S Model on McDonald's Corporation. Moreover, the report contains analyses of McDonald's leadership and organizational structure, a brief financial analysis of the company and its marketing strategy and discusses the issues of corporate social responsibility.

[1] Annual Report (2014) McDonald's Corporation