McDonald's Leadership: a brief overview
McDonald's leadership team is headed by the President and CEO, who is aided by nine senior managers, each overseeing a specific aspect of the business. [1] The previous President and CEO Mr. Steve Easterbrook took the helm in 2015 and he was widely considered as an effective leader until he was fired for having consent sexual relationships with subordinate employees. During his leadership tenure Mr. Easterbrook was credited with turning around the company and reviving its falling stock price. Most prominent changes introduced by Easterbrook include reducing costs, introducing touch-screen ordering and establishing all-day breakfast.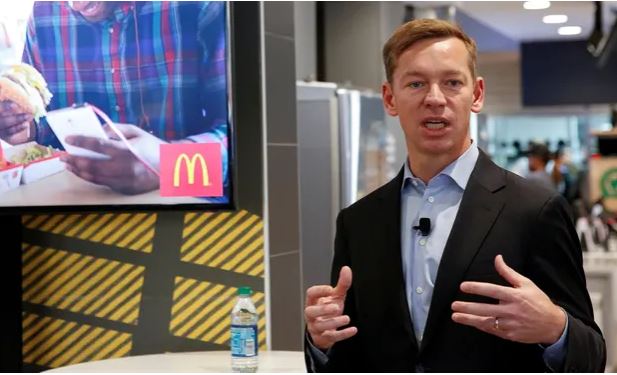 The new President and CEO Chris Kempczinski has also proved to be effective business leader. Under the new leadership McDonald's has emerged as a clear winner during the pandemic. Mr. Kempczinski has channelled his energy and focus on digital, drive thru and delivery to adjust the business model to the pandemic environment.
McDonald's leadership is currently faced with a serious challenge. In recent years the fast food chain has faced many lawsuits and claims involving sexual harassment and racial discrimination. The former President and CEO Mr. Easterbrook being found violating company code of conduct is the evidence of severity of the issue. One of the important tasks for the new leader Mr. Kempczinski is to create a corporate culture where sexual harassment and racial discrimination is not tolerated in practice.
McDonald's Corporation Report contains the above analysis of McDonald's leadership. The report illustrates the application of the major analytical strategic frameworks in business studies such as SWOT, PESTEL, Porter's Five Forces, Value Chain analysis, Ansoff Matrix and McKinsey 7S Model on McDonald's. Moreover, the report contains analyses of McDonald's business strategy, organizational structure and organizational culture. The report also comprises discussions of McDonald's marketing strategy, ecosystem and addresses issues of corporate social responsibility.

[1] Annual Report (2021) McDonald's Corporation
---
---