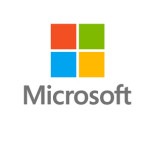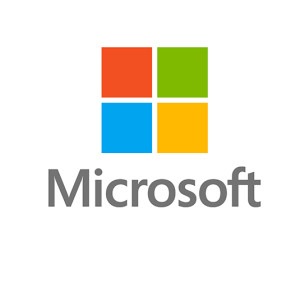 Microsoft business strategy integrates the following 3 elements:
1 "Cloud-first, mobile-first". Intelligent cloud represents one of the solid sources of Microsoft competitive advantage and Microsoft business strategy places a great emphasis on cloud segment of the business. The company aims to achieve USD 20 billion in commercial cloud annualized revenue run rate in fiscal year 2018. More than 70 percent of the Fortune 500 have at least two different Microsoft Cloud offerings and in financial year 2016 revenue within the Intelligent Cloud segment increased USD 1.3 billion, or 6 percent . At the same time, business analysts warn that "while Nadella's vision has led to a reinvigorated Microsoft, the biggest question remains: Will Nadella's big bets on the cloud and mobile grow fast enough to offset its fading old businesses?"
2. Growing through mergers and acquisitions. Mergers and acquisitions play an important role in Microsoft business strategy and the multinational technology company engages in mergers and acquisitions to increase its capabilities, product range and value offering. The list of the most notable recent acquisitions include Nokia Corporation's Devices and Services business for USD 9.4 billion in 2014 and Mojang Synergies AB the Swedish video game developer of the Minecraft gaming franchise, for USD 2.5 billion.
Moreover, in June 2016, Microsoft acquired LinkedIn for USD 196 per share in an all-cash transaction valued at USD26.2 billion. This particular acquisition plays an instrumental role to connect the world's professional cloud and the world's professional network – creating new experiences and new value for business users. With more than 1.2 billion Office users and 433 million LinkedIn members, the combined data graphs is expected to improve how Sales, HR, and other professionals get work done. Apart from above, Microsoft completed 17 acquisitions for total cash consideration of USD1.4 billion during the fiscal year 2016 alone.
3. Focusing on augmented and virtual reality (VR). CEO Satya Nadella has placed augmented and virtual reality at the core of Microsoft business strategy. It has been noted that "while a majority of the augmented and virtual reality players are focused on consumer gaming, Microsoft has spent considerable time and effort defining the potential business use cases for HoloLens" . Moreover, Microsoft has been able to demonstrate how VR could be used to improve the shopping experience, in education and automotive design. It can be argued that leadership in augmented and virtual reality in the global scale can become one of the solid sources of Microsoft competitive advantage, similar to its leadership in cloud segment, with positive implications on long-term perspective.
Microsoft Corporation Report contains a full analysis of Microsoft business strategy. The report illustrates the application of the major analytical strategic frameworks in business studies such as SWOT, PESTEL, Porter's Five Forces, Value Chain analysis and McKinsey 7S Model on Microsoft. Moreover, the report contains analyses of Microsoft leadership, organizational structure and organizational culture. The report also comprises discussions of Microsoft marketing strategy and addresses issues of corporate social responsibility.