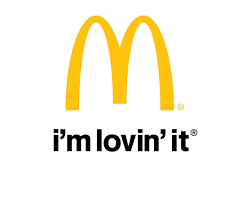 McDonald's has formulated its 2020 Aspirational Goals that explain the measures of sustainable sourcing of foods and packaging, providing balanced choices to customers, developing and operating environmentally efficient McDonald's restaurants and supporting local communities to be initiated by the company. The company releases The Good Business Report annually and it includes the details of McDonalds CSR programs and initiatives engaged by the company. The table below illustrates highlights from the latest report for 2014:
Categories of CSR activities
McDonald's Performance
Supporting local  communities
McDonald's claims to be improving the lives of children and their families via the support of Ronald McDonald House Charities (RMHC) and other organizations. According to McDonald's this support addresses the needs such as education and physical activity
Educating and empowering workers
In a survey conducted in 2014, 83% of of McDonald's restaurant managers in top markets globally stated that McDonald's is a great place to work

McDonald's Hamburger University, founded in 1961, comprises 7 campuses around the world and provides training for McDonald's Franchisees, managers and employees

Labor and human rights
The company requires its suppliers to adhere to the Supplier Code of Conduct. The Code clarifies requirements of McDonald's about issues related to Human Rights, Environmental Management, Workplace Environment and Business Integrity
Employee health and safety
McDonald's promotes its Work Health and Safety Policy among the workforce at all levels.
Gender equality and minorities
27% of positions at vice president and above levels are held by women

More than 25% of managers in company-owned restaurants are women or people of colour

Environment 

 

 a) energy consumption

 

 

 

b) water consumption

 

c) recycling

 

 d) CO2 emissions

McDonald's maintains close collaborations with World Wildlife Fund (collaborator) BSR (Business for Social Responsibility) (member and research partner) Global Reporting Initiative (organizational stakeholder – Germany) and GreenBiz Group (collaborator) in its sustainability efforts

132,186 pieces of energy efficient equipment was bought by McDonald's Corporation and its Franchisees in 2014. This is estimated to save about 142 gigawatt hours and USD 14.2 million in energy costs

McDonald's 2020 Aspirational Goals includes 50% increase in energy efficiency of Company-owned restaurants. So far an increase of 20% has been achieved.

No known global initiatives

Since 2010, US-based McDonald's outlets that have used LED lighting have achieved an estimated average reduction of 7% in energy usage each year.

Within the scope of its 2020 Aspirational Goals, McDonald's aims to increase amount of in-restaurant recycling to 50% and minimize waste.

No concrete initiatives and programs in the global scale

Responsible sourcing
Responsible sourcing efforts of McDonald's are conducted in collaboration with Global Forest & Trade Network (member) Global Roundtable for Sustainable Beef (founding member) GTPS – Brazilian Roundtable on Sustainable Livestock (member) Roundtable on Sustainable Palm Oil (member) Sustainable Agriculture Initiative Platform (member – Europe) U.S. Roundtable for Sustainable Beef (founding member).

Fruits, vegetables, low-fat dairy or whole grains served in McDonald's restaurants increased by 30 per cent in 2014 compared to 2012

More than 96 of the Global Roundtable for Sustainable Beef's membership voted to approve final principles and criteria for sustainable beef

100% of the fisheries and 32% of coffee sources used by McDonald's are verified sustainable sources in 2014

Other initiatives
Ronald McDonald House Charities served 5.7 million children and their families in 2014

The company has made a pledge for responsible marketing for children in 52 countries
McDonalds CSR performance
Figures taken from The Good Business Report 2014
McDonald's Corporation Report contains a criticism of McDonalds CSR programs and initiatves.  The report also illustrates the application of the major analytical strategic frameworks in business studies such as SWOT, PESTEL, Porter's Five Forces, Value Chain analysis and McKinsey 7S Model on McDonald's Corporation. Moreover, the report contains analysis of McDonald's marketing strategy, its financial performance, along with discussion of its leadership and organizational structure.