Overview of McDonald's CSR
McDonald's CSR is an interesting topic due to the size and scope of the operations of the company. The fast food giant had formulated its 2020 Aspirational Goals that explain the measures of sustainable sourcing of foods and packaging, providing balanced choices to customers, developing and operating environmentally efficient McDonald's restaurants and supporting local communities to be initiated by the company.
By the end of 2020 the fast food giant achieved or substantially achieved the majority of its aspirational goals. The company releases The Good Business Report annually and it includes the details of McDonalds CSR programs and initiatives engaged by the company.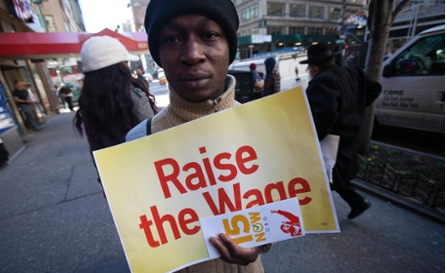 McDonald's Supporting Local Communities
McDonald's claims to be improving the lives of children and their families via the support of Ronald McDonald House Charities (RMHC) and other organizations. According to McDonald's this support addresses the needs such as education and physical activity
The company is also proud to support the network of over 260 local chapters of RMHC spanning over 60 countries and regions that creates, finds and supports programs that directly improve the health and well-being of children and their families.
In 2020, the fast food chain announced a five-year, USD10390 million commitment to RMHC.
McDonald's Educating and Empowering Workers
McDonald's Hamburger University, founded in 1961, comprises 8 campuses around the world and provides training for McDonald's Franchisees, managers and employees
In Europe, McDonald's and participating Franchisees have pledged to offer 45,000 apprenticeships by 2025[1]
Labour and Human Rights at McDonald's
The company requires its suppliers to adhere to the Supplier Code of Conduct. The Code clarifies requirements of McDonald's about issues related to Human Rights, Environmental Management, Workplace Environment and Business Integrity
In 2018, the fast food chain introduced McDonald's Human Rights Policy, which outlines its commitment to respect its people and their rights
McDonald's and Gender Equality and Minorities
As of the end of 2020, women held 37.4% of leadership roles globally, while individuals in historically underrepresented groups increased to 29.1% of leadership roles in the U.S.[2]
By the end of 2025, McDonald's expects to increase representation of historically underrepresented groups in leadership roles (Senior Director and above) located in the U.S. to 35%.
Waste Reduction and Recycling by McDonald's
In 2020 approximately 80% of guest packaging sourced for McDonald's restaurants came from renewable, recycled or certified sources[3]
More than 25% restaurants in 30 largest markets offer the customers the opportunity to recycle packaging waste.
Carbon Emissions by McDonald's
The fast food chain achieved an 5% reduction in the absolute emissions of our restaurants and offices toward its 2030 goal of a 36% reduction from the 2015 baseline.
The company has a target to reduce supply chain emission intensity 31% by 2030 compared to 2015 baseline
McDonald's and Sustainable Sourcing 
The fast-food chain claims to achieve 98% to 100% responsible sourcing, advancing its 2020 goals focused on its priority products – beef, soy for chicken feed, coffee, palm oil, fish and fiber.
100% of the egg supply chain in France, Germany and the U.K. is cage-free.
McDonald's Corporation Report contains a full analysis of McDonald's corporate social responsibility including McDonald's CSR issues. The report illustrates the application of the major analytical strategic frameworks in business studies such as SWOT, PESTEL, Porter's Five Forces, Value Chain analysis, Ansoff Matrix and McKinsey 7S Model on McDonald's. Moreover, the report contains analyses of McDonald's leadership, business strategy, organizational structure and organizational culture. The report also comprises discussions of McDonald's marketing strategy and its ecosystem.

[1] Purpose & Impact Progress Summary 2020-2021, McDonald's Corporation
[2] Purpose & Impact Progress Summary 2020-2021, McDonald's Corporation
[3] Purpose & Impact Progress Summary 2020-2021, McDonald's Corporation
---
---