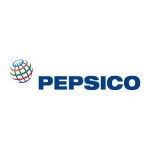 PepsiCo 7Ps of marketing comprises seven elements of the marketing mix. These are product, place, price, promotion, process, people and physical evidence.
Product. PepsiCo sells a wide range of beverages, foods and snacks under 22 different brands that include Pepsi-Cola, Lay's, Mountain Dew, Gatorade, Tropicana, Diet Pepsi, 7UP, Doritos and other internationally famous names[1]. Although, PepsiCo senior management led by Chairman and CEO Indra Nooyi does stress the direction of the strategy towards healthy products, the majority of products within PepsiCo portfolio are beverages high in sugar and food and snacks high in salt. PepsiCo products are attractively packaged with colorful designs and they are readily available in many supermarkets and grocery stores around the globe.
PepsiCo product portfolio also includes brand-related accessories, drink gears and a limited range of other products related to specific brands. However, it is important to note that the sales of these accessories account for only a small fraction of the total revenues.
Place. PepsiCo products are sold in more than 200 countries and territories around the world.[2] Consumers can purchase PepsiCo products from supermarkets, mini-markets and grocery stores of various formats, restaurants and fast food restaurant chains. The company increasingly focuses on fast-food chains in order to achieve a greater level of market penetration.  In 2015 alone, more than 5,000 Subway locations were added to its customer portfolio across Canada, the UK, the Netherlands and India.[3]
PepsiCo does not use online sales channels to sell its food, snacks and beverages. However, PepsiCo food, snacks and beverages can be purchased online from the websites of major supermarket chains along with other products. The use of online sales channels by PepsiCo is limited to brand-related accessories, drink gears and a limited range of other products related to specific brands.
Price. PepsiCo pricing strategy is market-orientated and price levels in each market reflect a set of factors such as competitive environment, demand for the product, customer purchasing power and others. PepsiCo pricing strategy also varies across specific brands within its portfolio. For example, the company applies cost leadership pricing strategy for Pepsi-Cola since this specific brand has no choice but to closely compete with Coca Cola on price levels. PepsiCo's another brand Doritos, on the other hand, can be sold via premium pricing because it has a stronger competitive position in its market….
PepsiCo Inc. Report contains a detailed discussion of PepsiCo 7Ps of marketing along with a detailed analysis of PepsiCo's marketing strategy. The report also illustrates the application of the major analytical strategic frameworks in business studies such as SWOT, PESTEL, Porter's Five Forces, Value Chain analysis and McKinsey 7S Model on PepsiCo. Moreover, the report contains analysis of PepsiCo's leadership and organizational structure and discusses the issues of corporate social responsibility.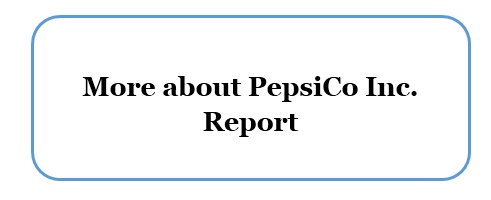 [1] Annual Report (2015) PepsiCo
[2] Annual Report (2015) PepsiCo
[3] Annual Report (2015) PepsiCo
---
---