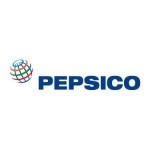 PepsiCo CSR strategy focuses on three pillars of sustainability: human, environmental and talent. The company releases Global Responsibility Report annually and it includes the details of CSR programs and initiatives engaged by the company. The table below illustrates highlights from the latest report for 2015:
Categories of CSR activities
PepsiCo Performance
Supporting local  communities
Since 2006, PepsiCo invested USD 850 million to support communities where it operates

Through its partnership programs PepsiCo provided access to save water to 6 million people during the period of  2008-2014

Educating and empowering workers
Implementation of Lean Six Sigma Training has been increased from 3 to 30 countries during 2010 – 2015.
Labor and human rights
In 2014, PepsiCo trained 1900 suppliers on Supplier Code of Conduct that focuses on the protection and promotion of human rights

The company as Human Rights Operating Committee (HROC) consisting of cross-functional leaders across PepsiCo with the aim of building awareness around promotion of human rights across the company and suppliers

Employee health and safety
Lost time incident rate in was reduced by 23 per cent in 2014 compared to the previous year
Gender equality and minorities
In 2015, the company spent USD 1.4 billion with minority-and-women-owned businesses
Environment

a) energy consumption

b) water consumption

 

c) recycling

 

 

d) CO2 emissions

An improvement of 16% energy efficiency was achieved in 2015

Operational water usage per unit of production was reduced by 23 per cent in 2015. The amount of absolute water usage was reduced by 1 billion liters during the same period

About 93 per cent of PepsiCo's waste is diverted from landfill, i.e. 93 per cent of water recycled and re-used

More than 130 million pounds of foodgrade recycled polyethylene terephthalate (rPET) was used by PepsiCo in 2014, an increase of about 25% compared to the previous year

Greenhouse gas emissions caused by PepsiCo operations reduced by 16 per cent in 2014

Sustainable sourcing
Sustainable Sourcing Program (SSP) is aimed to increase the effectiveness of risk assessment, conducting audits and address issues with suppliers

Within the scope of Sustainable Farming Initiative sustainably farmed acrage used by the company increased by 25% in 2015

Other initiatives and charitable donations
In 2015, PepsiCo was able to remove 550 million of pounds of packaging from its portfolio

The company removed 434,000 metric tons of added sugar from its beverages in the USA and Canada
 PepsiCo CSR performance[2]
PepsiCo Inc. Report contains a criticism of PepsiCo CSR programs and initiatives.  The report also illustrates the application of the major analytical strategic frameworks in business studies such as SWOT, PESTEL, Porter's Five Forces, Value Chain analysis and McKinsey 7S Model on PepsiCo. Moreover, the report contains analysis of PepsiCo's marketing strategy along with discussion of its leadership and organizational structure.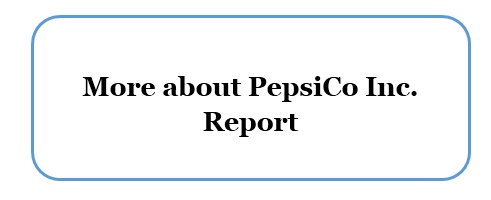 [1] Annual Report (2015) PepsiCo
[2] Figures taken from PepsiCo Sustainability Report (2014) PepsiCo Annual Report (2015)
---
---