PepsiCo Segmentation, Targeting and Positioning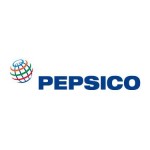 PepsiCo segmentation, targeting and positioning decisions can be specified as the essence of overall marketing efforts. Segmentation involves dividing population into groups according to certain characteristics, whereas targeting implies choosing specific groups identified as a result of segmentation to sell products. Positioning refers to the selection of the marketing mix the most suitable for the target customer segment.
PepsiCo uses multi-segment type of positioning and accordingly, it targets more than one customer segment at the same time with different products or service packages. For example, Pepsi-Cola is positioned as soft drink that tastes good and has a pleasantly refreshing impact. However, Pepsi-Cola contains a high amount of sugar and it is not positioned for customers that are concerned about health implications of consuming carbonated soft drinks. For this specific customer segment PepsiCo offers Diet Pepsi, which is positioned as a soft carbonated drink that contains less among of sugar compared to Pepsi-Cola and other soft drinks.
The following table illustrates PepsiCo segmentation, targeting and positioning:
Type of segmentation
Segmentation criteria
PepsiCo target segment
Geographic
Region
Domestic/international
Density
Urban/rural
Demographic
Age
15-45
Gender
Males & Females
Life-cycle stage
Bachelor Stage young, single people not living at home

Newly Married Couples young, no children

Full Nest I youngest child under six

Full Nest II youngest child six or over

Income
Average, above average and high earners
Occupation
Students, employees, professionals
Behavioral
Degree of loyalty
'Hard core loyals' and 'Soft core loyals'
Benefits sought
Refreshment, enjoying good taste, satisfaction of a habit, spending time
Personality
Easygoing/determined/ambitious
User status
Regular users
Psychographic
Social class
Working class, middle class and upper class
Lifestyle[1]
Aspirer, Succeeder, Explorer
PepsiCo segmentation, targeting and positioning
It is important to specify that PepsiCo portfolio comprises 22 brands including Pepsi-Cola, Lay's, Mountain Dew, Gatorade, Tropicana and others[2], and the Table 2 above specifies PepsiCo target customer segment in general by focusing on the common characteristics of positioning of brands within PepsiCo portfolio. There are some differences among brands within PepsiCo portfolio in terms of their nutritional value, pricing, packaging etc. and these differences impact the position of each individual brand.
PepsiCo Inc. Report constitutes a comprehensive analysis of marketing strategy and business strategy of PepsiCo. The report illustrates the application of the major analytical strategic frameworks in business studies such as SWOT, PESTEL, Porter's Five Forces, Value Chain analysis and McKinsey 7S Model on PepsiCo. Moreover, the report contains analysis of PepsiCo's leadership and organizational structure and discusses the issues of corporate social responsibility.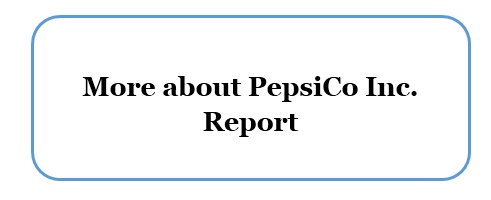 ---
---