Pret A Manger Value Chain Analysis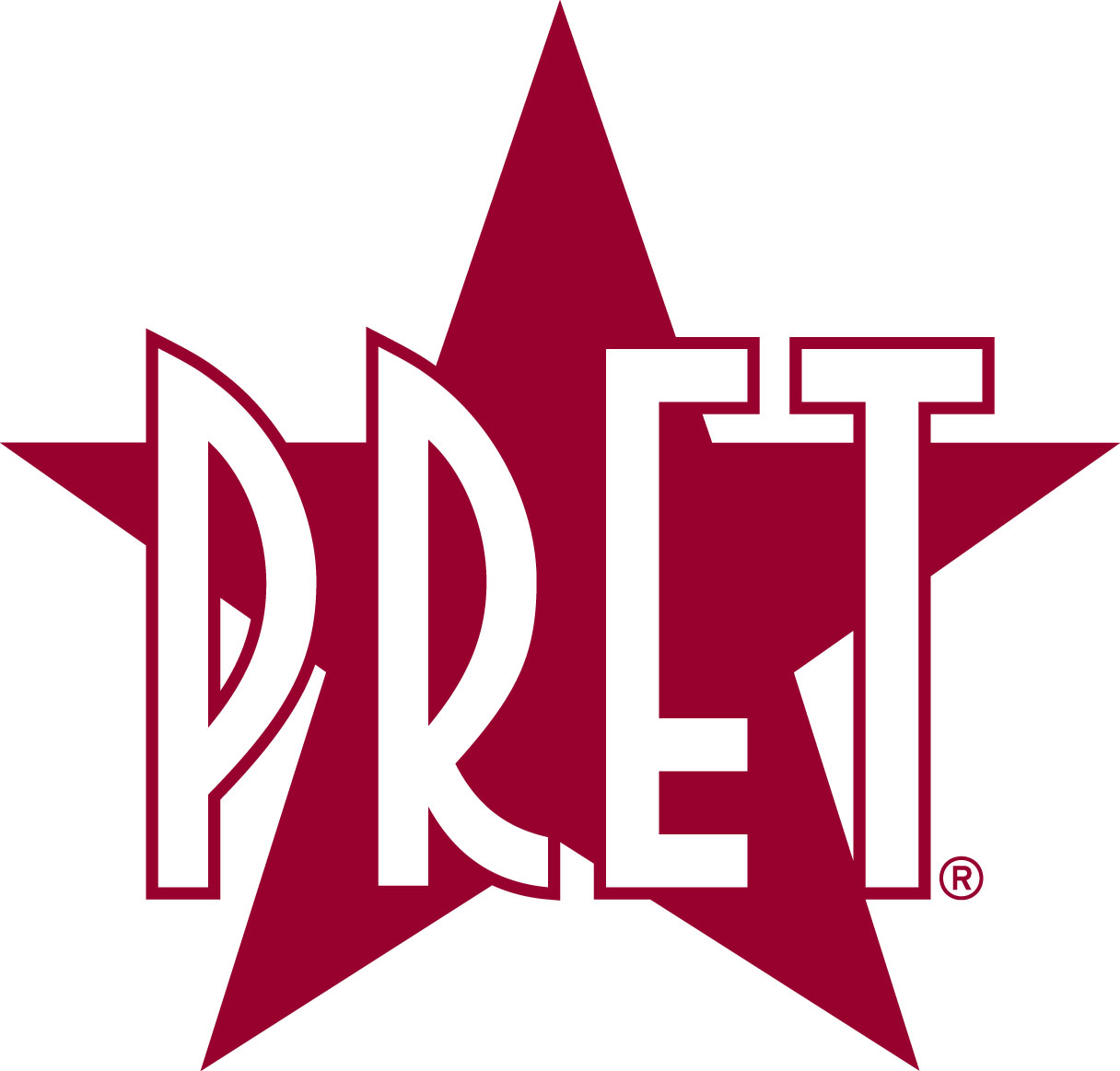 Strategic Theory: Value-Chain Analysis 
The model of Value-Chain Analysis introduced by Michael Porter (1985) divides business activities into two groups: primary activities and support activities. Primary activities include inbound logistics, operations, outbound logistics, marketing sales, and service and they are related to producing products and services in a direct manner.
Support activities, on the other hand, as the name suggests needed to support primary activities of the firm and they consist of firm infrastructure, human resources management, technology development, and procurement.
Core benefit of Value-Chain Analysis framework relates to identification and utilisation of opportunities to add more values to certain business processes with positive implications to overall level of competitiveness of the firm. In other words, application of Value-Chain Analysis model provides platform for analysing business processes in an individual manner, so that competitive advantage can be obtained in relation to a specific business process.
Moreover, Value-Chain Analysis can be applied to increase the levels of overall strategic competency of the business and strategic competency can be explained as "what in business units does exceptionally well -such as a customer relationship programme, manufacturing, or promotion –  that has strategic importance to that  business" (Aaker and McLoughlin, 2010, p.7)

Inbound logistics relates to a set of activities associated with receiving materials and warehousing and it also includes supply-chain management practices.  Operations, on the other hand, relate to the process of transformation of inputs into outputs. Outbound logistics is associated with processing of orders and distribution of products and services.
Marketing and sales refers to activities of development and implementation of integrated marketing strategy of the firm. The latest trends in marketing and sales activities can be specified as increasing integration of social media, focus on corporate social responsibility and customer data privacy.
Service activities within the framework of Value-Chain Analysis relate to installation and repair of products, as well as, ensuring the supplies of additional parts to customers whenever necessary. Infrastructure of the firm relate to general management practices that cover, planning activities, finance and accounting, dealing with legal issues and quality control initiatives. Underestimation of importance of firm infrastructure can compromise the level of effectiveness of firm's primary activities to a great extent.
Human resources management (HRM) is associated with processes and practices of dealing with employees such as recruitment and selection, performance appraisals, training and development initiatives and others. Critical importance of HRM can be explained by referring to the fact that regardless of the level of effectiveness of chosen strategic path for the company, the final outcome will always depend on the quality of implementation of the strategy by human resources i.e. employees.
Technology development relates to technological know-how and procedures that are used to facilitate a wide range of business processes. Use of technology in general and information technology in particular has become an effective tool to reduce operational costs and overall effectiveness of many businesses processes in a global scale.
Procurement involves purchasing assets and raw materials that are needed to facilitate production of products and services. Principles of fair trade and sustainable development are playing increasingly greater role in facilitation of procurement activity within value-chain of businesses.
It is important to acknowledge that the model of Value-Chain Analysis has faced certain criticism as well. For example, criticism relates to difficulties associated with separating activities of the firm according to the model. Specifically, it has been noted that "without defining building blocks carefully it is not possible to compare and contrast them with those of rivals and thereby to seek ways of gaining competitive advantage" (Economist, 2009, online).
Moreover, Value-Chain Analysis has been criticised for being outdated and not suitable to address highly dynamic nature of modern global marketplace. According to this viewpoint, success in modern marketplace necessitates re-inventing businesses processes in a thorough manner, rather then introducing minor improvements.
Pret A Manger Value Chain Analysis 
The framework of Value Chain Analysis can be applied to the case study of Pret a Manger in order to analyse current activities of the company and highlight potentials for increasing the levels of effectiveness of specific organisational processes and practices. 
Inbound logistics for Pret a Manger involves supply chain management of materials to coffee shops. There are no expiry dates for the majority of Pret a Manger food products, as they are expected to be consumed by the end of the day, and this principle has direct implications on inbound logistics activities.
Operations High levels of passion of baristas, sales assistants and other members of staff about their daily jobs and serving customers is specified as one of the most significant operations element by senior level management.
Outbound logistics for Pret a Manger relates to selling its food and drinks in 335 shops worldwide, including 240 Pret shops operating in the UK. Pret a Manger is pursing organic growth strategy opening 20 new shops in the UK during 2012 alone and planning further expansion (Our Shops, 2014, online).
However, an attractive outbound logistics and sales channel is yet to be benefited by Pret a Manger to a greater extent. Specifically, Pret a Manger is benefiting from online sales and delivery of products to customers due to poor design of the relevant part of official website of the company, and perspective benefits from grater levels of online sales may include reducing the levels of operational costs and improving rates of customer loyalty (Chandraserkar, 2010).
Marketing and sales activities of Pret a Manger are facilitated mainly with a combination of media advertising and point of purchase advertising. Moreover, free Wi-Fi internet access provided to customers in all Pret shops can be specified as an effective marketing move initiated by the company.
Pret a Manger brand image has suffered a considerable blow recently due to a scandal involving a discovery of a dead frog in Albacore Tuna Nicoise salad in Manhattan branch of the shop in the United States (Enoch, 2013, online). Therefore, Pret a Manger senior level management and marketing management is left with a challenging task of restoring positive image of the brand.
There is an attractive opportunity for Pret a Manger to accomplish this task with the use of viral marketing and social engagement that can be explained as "effectively connecting with people in an online two-way dialogue" (Brown, 2012, p.1)
Service as an important element of the value-chain is duly appreciated by Pret a Manger management. High quality of service is perceived to be one of the main competitive advantages of Pret a Manger. In order to ensure high quality of service, Pret a Manger baristas and sales assistants are granted decision-making powers to a certain extent, and some regular customers being presented with free drinks and food by sole discretion of baristas and sales assistants are not very rare events in a Pret shop (Buckingham, 2011).
Infrastructure for operations is based upon finance, accounting, legal, planning and general management practices in Pret a Manger. Potentials for additional value to be derived in relation to this specific support activity may relate to de-layering of management hierarchy in order to achieve flat management structure with positive implications on employee-management communication patterns and levels of flexibility of the company in order to adapt to changes in the marketplace.
Human resources management represents one of the most critical elements within company's support activities. Only about five per cent of applicants are hired to become Pret a Manger member of staff, and recruitment process involves a general interview, as well as interview with local store manager (Williams, 2014).
One of the unique elements of Pret a Manger HR practices relates to the fact that employee recruitment and selection process involves voting of employees about selection of a new member of staff after a spending a day with a team.
Technology development support activity relates to various aspects of dealing with technology such as increasing the levels of information technology in management decision-making, reducing costs of technology, taking advantage of technological breakthroughs to reduce operational costs and others (Shane, 2008).
Pret a Manger can achieve value addition to its brand and increase the levels of its competitiveness through further sophisticating its Pret Card that can serve two strategic purposes. Firstly, Pret Card can increase the levels of customer loyalty with positive implications on the levels of revenues. Secondly, Pret Card can be used as an effective tool in order to collect valuable information about consumer behaviour that can be used to develop corporate strategy. Achievement of the second purpose of Pret Card to an adequate extent necessitates further sophistication of the card from technological viewpoint.
Procurement activity within value-chain relates to patterns and practices of purchase of raw materials. For the case study of Pret a Manger in particular procurement acitivies involve the purchase of coffee beans, fruits, and a wide range of food ingredients.
References
Brown, E. (2012) "Working the Crowd: Social Media Marketing for Business" BSC
Buckingham, P. (2011) "Brand Champions: How Supeheroes Bring Brands to Life" Palgrave Macmillan
Chandraserkar, K.S. (2010) "Marketing Management: Text & Cases" Tata McGraw-Hill Education
Enoch, N. (2013) "But they're leaping off the shelves: Pret A Manger Customer is Schocked to Find a Dead Frog in Her Salad" Mail Online, Available at: http://www.dailymail.co.uk/news/article-2531571/Pret-A-Manger-customer-shocked-DEAD-FROG-salad.html
Our Shops (2014) Pret a Manger, Available at: http://www.pret.com/about/our_shops.html
Porter, M.E. (1985) "Competitive Advantage: Creating and Sustaining Superior Performance" Simon and Schuster
Shane, S.A. (2008) "Technology Strategy for Managers and Enterpreneurs" Prentice Hall
Williams, S. (2014) "Introducing Employment Relations: A Critical Approach" Oxford University Press
---
---