Problems Faced by Developing Nations in Free Trade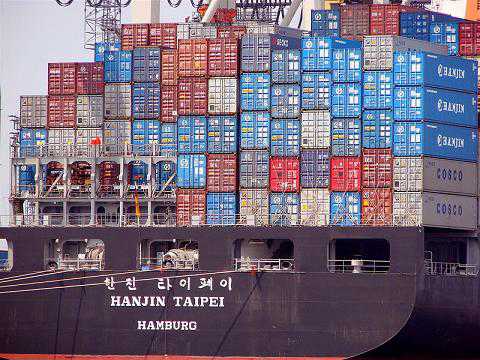 There is a set of problems developing nations facing in world market when trading with industrialised countries:
a)      Nondiversified economies
Many developing nations' economies are highly dependent on the advanced nations as majority of their exports go to advanced nations and imports come from these advanced nations (Carbaugh 2004)
b)     Unstable export markets
Another characteristic of many developing nations exports are based on primary products (agricultural products, raw materials and fuels) as shown table below. Therefore, when there is a poor harvest or decrease in demand for nation's specialised product, it can significantly reduce revenues from export and seriously disrupt domestic income and damage employment levels. (Carbaugh 2004).
Developing-Nation Dependence on Primary Product 2000
| | | |
| --- | --- | --- |
| Country | Major Export Product | Major Export Product as a Percentage of Total Exports |
| Nigeria | Oil | 96% |
| Saudi Arabia | Oil | 86 |
| Venezuela | Oil | 86 |
| Burundi | Coffee | 79 |
| Mauritania | Iron ore | 56 |
| Zambia | Copper | 56 |
| Ethiopia | Coffee | 54 |
| Chad | Cotton | 40 |
| Rwanda | Coffee | 31 |
Adapted from R. Carbaugh's "International Economics" (2004, p. 234)
c)      Worsening terms of trade
According to Mankiw (2004) developing nations complain that their commodity terms of trade has declined long time ago, meaning that prices of their exports relative to their imports have fallen. Observers maintain that the export prices of primary products of developing nations determined in competitive market, whereas the monopoly of manufacturers in the industrial nations results in high prices.
Furthermore, worsening terms of trade has been used to justify refusal of many developing nations from to attend in trade-liberalisation negotiations (Carbaugh 2004).
d)     Limited market access.
Integration of developing countries as whole into world market has improved significantly. However, protectionism and trade barriers imposed by many advanced nations has been hindrance to developing nations's market access (Economist.com). Specially, global protectionism in agriculture has been major problem for third world countries as agricultural commodities form their export. Many advanced nations use sizable subsidies to support their farmers. By doing that, they discourage agricultural imports.
Furthermore, the unwanted surplus that resulted from government subsidies are dumped into world market at lower price, which in turn decreases prices for agricultural  commodities in market and reduces export revenues significantly for developing countries.
References 
Carbaugh (2004) "International Economics", Ninth Edition, Thomson, New York
Mankiw (2004) "Principle of Macroeconomics", South Western, USA
---
---