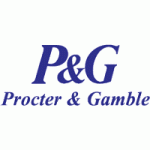 Procter and Gamble was founded in 1837 by William Procter a British citizen who emigrated to theUnited States, and James Gamble a U.S based Irish soap maker and industrialist. The company first sold candles. P& G as it is also called is a fortune 500 multinational corporation headquartered in Down town Cincinnati,Ohio, that manufactured a wide range of consumer goods.
As at mid 2010, P& G is the 6th most profitable corporation in the world and the 5th largest corporation in the United States by market capitalisation. It spends more on US advertising than any other company.
Total Revenue      USD 79.03 Billion (2009)
Operating Income  USD 16.13 Billions (2009)
Total Assets           USD134.83 Billions (2009)
Total Equity           USD 63.099 Billions (2009)
Employees             140,000(2009)
President & CEO   Bob McDonald
As at July 1 2007, the company operation are categorised into three "Global Business Unit" with each Global Business Unit divided into   "Business Segments" according the company's March 2009 earning release.
Manufacturing operation are based in the following regions:
United States           Europe
Canada                     China(31 wholly owned factories) and other parts of Asia
Mexico                    Africa
Latin America          Australia
22 of P & G's brands have more than a billion dollars in net annual sales and another 18 have between $500million and $1 billion.
Motto "Touching lives, improving Life"
1. Beauty Care
    Beauty segment
   Grooming segment
2. Household Care
Baby care and  family care segment
Fabric care and home care segment
3. Health and wellbeing
Health care segment
Snacks, Coffee and Pet care segment [ Wikipedia free encyclopedai  2010)
APPLICATION OF STRATEGY OF INNOVATION AT PROCTER AND GAMBLE
Procter and Gamble have continually used the strategy of innovation to lead the consumer goods industry. The constantly changing market place has forced the strategist at Procter and Gamble to focus on innovation as a way of maintaining their position in the market. The strategy of innovation is to always ensure that their products and services are of the highest quality and above meets the expectation and needs of the consumers. (Davila, T. Etal 2006) said "Procter and Gamble is very adaptable to changing customer demands by carefully and clearly defining its innovative strategies; it almost lost the market dominance in the mid 1980's, had it not been its aggressive play to win strategy.
Another innovative play to win strategy that Procter and Gamble management had adopted to manage changes in the market place is the acquisition of its domestic and foreign competitors. It had over the years acquired a number of companies that helped diversified its product line and increase d its profit significantly. Some of the acquire manufacturing companies includes Folgers coffee, Norwich Eaton pharmaceuticals, Richardson- Vicks, Noxell, Shulton's old spice and many others ( Gunu, O.M 2010)
Because of the value Procter and Gamble Places on its customers, people and innovation. The employees are accommodated pre-eminently in the corporate culture, value and goal.
Procter and Gamble recognises that to stay relevant in the market place it must give something back to the society. From its yearly annual reports huge sum of money is voted for social responsibility activities around the globe.
O'Hare Mark (1998) argues that there "is no uniquely best organisation structure from an innovation point of view." This is because of:
Different structure work for different organisation
It is important to tailor the structure to the firm specific situation…
He gave the following guideline which innovative firms, organisation or corporations should bear in mind.
Organise to integrate input from  several disciplines
Breakdown functional barriers
Distinguish between innovation and innovativeness
Break down barriers to innovations
Utilised team dynamics.
To make its strategy successful, Procter and Gamble employs effective communication strategy in implementing its strategy. The management amongst others ensures that every unit understand the process. And coupled with understanding it, the management also ensure everyone is interested in the process through motivation of all employees. Organisational changes are carefully managed to ensure success.
One of the reasons that have contributed to the ability of Procter and Gamble to manage changes in the market place over the year is her strong organisational culture that had been built over the year. It is important to stress that culture must be nurtured to accept changes at all levels. The success of organisation cultures relies to a great deal on managerial responsibility of planning, organising, directing, motivating and controlling.
Another reason that made Procter and Gamble stay ahead of the curve is the leadership role that drives the process because innovation in the organisation is a top down approach. And the importance of this is that every embraces knowing the leadership are also in the boat.
It should be stressed here again that the belief of placing consumer interest at the centre of business strategy gained momentum during the long economic of the post war years as the big package goods companies such as Procter and Gamble and Kellogg built their empire. (Marie –Dru, J 2002).
Procter and Gamble has disrupted the conventional approach of allowing technology to help consumer match a product to their needs. They have taken the research opportunity one important step further. Its site physique.com, not only help customers chose products, it also allow them to select the look they want. And receive step by step instruction they need to achieve it, with recommended physique product to create it.
To succeed she has been able to use the SWOT analysis to its advantage. Some of her strength included financial position both domestically and international, pool of skilled labour, their track record of producing high quality products. Her opportunities include her well defined market niche, just in time manufacturing technology amongst others.
In conclusion, from the above analysis, for an organisation to be stay ahead of the curve in an ever changing international marketing arena she must device innovative strategies that make use of its strength in order to take advantage of the opportunities that are present .
References
Davila, T. Epstein, M. J & Shelton, R (2006) making Innovation Work. New Jersey: Wharton School publishing
Dru Jean –Marie (2002) Beyond Disruption. New York : John Wiley & Sons
Gunu, O.M  .How Procter and Gamble survived through innovation- Case Study .available at wwww.knol.google.com/k/how-propcter and gamble-survived-through .
O' Hare, M (2002) Innovate, How to gain competitive Advantage. New York: Basil Blackwell
---
---