Red Bull 7Ps of Marketing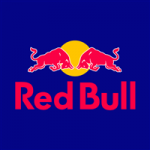 Red Bull 7Ps of marketing explains how the company deals with individual elements of the marketing mix – product, place, price, promotion, process, people and physical evidence, in order to make its products more attractive to the target customer segment.
Product. Red Bull product portfolio is highly focused and is limited to the following:
Red Bull Energy Drink
Red Bull Sugar Free
Red Bull Zero Calories
Red Bull Editions: tropical, blue and orange editions
Red Bull Simply Cola
The company also sells brand-related accessories, apparel, media products, headwear and gift ideas from its official website. The company has a history of launching unsuccessful products on a few occasions. For example, Red Bull Cola introduced in 2008 and Red Bull energy shots introduced the 2009 struggled to excite consumers and retailers, thus had to be discontinued in 2011.[1]
Place. Red Bull is sold in more than 169 countries.[2]  Red Bull sells its beverages via distributors and resellers such as supermarket chains, bars and restaurants and other outlets. The company does not use online sales channels to sell its beverages. However, online sales channel is used to sell brand-related products, accessories and gift-ideas. Red Bull offers a free delivery and refund for up to 30 days for these products.
Price. Red Bull pricing strategy can be classified as premium pricing. Red Bull beverages are the most expensive in the energy drink market, as the company charges additionally for the psychological consumer perception of 'Red Bull Gives You Wings'.  Various Red Bull resellers such as supermarket chains, bars and restaurants and other outlets also apply psychological pricing strategy with use of Price Point Perspective (PPP) 0.99 Cents.  Moreover, Red Bull pricing strategy also integrates various patterns of promotional and geographical pricing strategies…
Red Bull GmbH Report contains a detailed discussion of Red Bull 7Ps of marketing along with a detailed analysis of Red Bull's marketing strategy. The report also illustrates the application of the major analytical strategic frameworks in business studies such as SWOT, PESTEL, Porter's Five Forces, Value Chain analysis and McKinsey 7S Model on Red Bull. Moreover, the report contains analysis of Red Bull's leadership and organizational structure and discusses the issues of corporate social responsibility.

[1] Latif, R. (2011) "Red Bull Discontinues Production of Cola and Energy Shot" Bevnet, Available at: http://www.bevnet.com/news/2011/red-bull-discontinues-production-of-cola-and-energy-shot
[2] The Company Behind the Can (2016) Red Bull, Available at: http://energydrink-uk.redbull.com/company-profile
---
---