Red Bull Marketing Communication Mix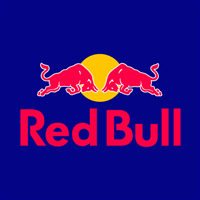 An effective utilization of marketing communication mix is one of the core sources of competitive advantage for Red Bull.  According to its marketing message, 'Red Bull gives you wings', the company has succeeded in associating the consumption of Red Bull with an enhanced mental and physical performance and leading an active and adventurous life.
Red Bull marketing communication mix integrates the following:
Red Bull TV online channel addresses the interests of the target customer segment promoting the brand at the same time
The Red Bulleting online magazine covers the topic of sports, culture and lifestyle indirectly promoting the brand to the target customer segment
Red Bull owns a set of sports teams such as RB Leipzig,FC Red Bull Salzburg, Red Bull Brasil, New York Red Bulls, Red Bull Racing, Scuderia Toro Rosso
Red Bull employs about 150 people for content marketing and media strategy[1]
Advertising
Print and media advertising is one of the main tools within Red Bull marketing strategy. Red Bull Media House integrates fully dedicated print, TV and digital media platforms. Along with communicating Red Bull marketing message to the target customer segment, the media house offers advertising opportunities on B2B basis, thus creating an additional source of revenues for Red Bull BmbH.
Print
TV
Online
Bergwelten

The Red Bulletin

Servus in Stadt & Land

Terra Master Magazin

Seitenblicke

Servus TV
ServusTV.com
Red Bull Media House media platforms
Beyond Red Bull Media House platforms, the company also places print and media advertisements into newspapers, magazines and TV channels popular with the target customer segment. Advertising via billboards in major cities and selected locations also plays an important role in Red Bull marketing strategy.
Sales Promotion
The following forms of sales promotions techniques are used by Red Bull vendors such as grocery stores, supermarket chains, bars and restaurants and retail other outlets:
1. Money off coupons. Major supermarkets such as Walmart, Tesco and Sainsbury's do introduce money off coupons to purchase Red Bull for reduced price in an occasional manner, along with a wide range of other products offered sold by them.
2. Competitions. Red Bull organizes interesting competitions periodically offering various prizes. 'Can you make it' is one of the latest and the most noteworthy competitions, where participating teams of 3 people are asked to visit certain destinations in Europe with only 24 cans of Red Bull and without cash, credit cards and mobile phone.[2]
3. Loyalty Program. Red Bull Mobile Connect is a customer loyalty program that allows Red Bull fans and customers to collect energy and use it to exchange for prizes
4. Point of sale materials. Innovative and energy efficient Red Bull fridge, posters and attractive display stands are supplied by Red Bull to tis resellers.
Red Bull GmbH Report contains more detailed discussion of Red Bull marketing communication mix and marketing strategy. The report also illustrates the application of the major analytical strategic frameworks in business studies such as SWOT, PESTEL, Porter's Five Forces, Value Chain analysis and McKinsey 7S Model on Red Bull. Moreover, the report contains analysis of Red Bull's leadership and organizational structure and discusses the issues of corporate social responsibility.

[1] McCoy, J. (2015) "The Big Content Spend: How & Where Are Brands Placing Their Content Budgets" Express Writers, Available at: https://expresswriters.com/the-big-content-spend-how-where-are-brands-placing-their-content-budgets-infographic/
[2] Can You Make It (2016) Red Bull, Available at: https://www.redbullcanyoumakeit.com/en/details/
---
---