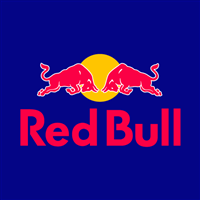 Red Bull SWOT analysis facilitates a critical assessment of strengths, weaknesses, opportunities and threats related to the energy drink manufacturer. The following table illustrates Red Bull SWOT analysis:
Strengths

1.      Market leadership in the global scale

2.      Increasing popularity in emerging markets

3.      Strong and visionary leadership by Dietrich Mateschitz

4.      Solid financial position

Weaknesses

1.      Red Bull products considered to be unhealthy

2.      Limited range of products

3.      Expensive price

4.      Concentrated production facilities

Opportunities

1.      Enhancing nutritional aspects of beverages

2.      Further increasing presence in media via strategic collaborations

3.      Engaging in product diversification

4.      Increasing focus on CSR

Threats

1.      Negative health implications due to the consumption of Red Bull products

2.      Increase in marketing costs

3.      Further intensifying competition

4.      Lawsuits against the company due to consumer health deterioration
Table 1 Red Bull SWOT analysis
Strengths
Red Bull is sold in more than 169 countries and about 60 billion cans of Red Bull have been consumed so far. The company sold more than 5.9 billion of cans in 2015 alone.[1] Market leadership in the global scale is an indication of a considerable strength from the viewpoint of the brand equity and consumer loyalty.
Red Bull is engaged in international market expansion with a focus on emerging markets in an aggressive manner. In 2015, Red Bull sales in Turkey, South Africa and India increased by 25 per cent, 19 per cent and 18 per cent respectively.[2] The current strategy of increasing presence in developing countries is set to contribute to the long-term growth prospects of the business.
Dietrich Mateschitz is a proven visionary leader who had to deal with multiple obstacles during his pursuit of making Red Bull an undisputed market leader in energy drink segment around the globe. Innovative ideas of Dietrich Mateschitz for the further development of the business are far from being dried and point marks one of the noteworthy strengths of the brand.
Red Bull is No.74 the most valuable brand in the world with the brand value of USD 7.9 billion according to Forbes.[3] In 2015 alone the company generated EUR 5.903 billion, a 15.5 per cent increase compared to the previous year[4]. Solid financial position is a strategically important strengths in terms of enabling the company to engage in research and development to enhance long-term growth prospects of the business.
Weaknesses
Red Bull consumption has been linked to the cases of health deterioration and in some occasions with fatal outcome for consumers. These include the cases of Australian Matthew Penbross's, whose heart stopped after consuming 8 Red Bulls within 5 hours in 2007[5] and 33 year old Cory Terry, from Brooklyn, whose dealth was linked to regular Red Bull consumption in 2011[6]. While the actual extent of the role of Red Bull to the deaths of these people is a debatable matter, there is consensus that overconsumption of the energy drink will have negative health implications. This is because each can contains 80 milligrams of caffeine along with taurine (0.4pc) and pantothenic acid (B6, B12) – substances that impose risks to health if consumed in more than moderate quantities.
The company's product range is limited to the following four groups:
Red Bull Energy Drink
Red Bull Sugar Free
Red Bull Zero Calories
Red Bull Editions: tropical, blue and orange editions
Red Bull Simply Cola
A lack of choice for customers can be a considerable weakness taking into account the increasing level of customer expectations and a growing popularity of product customization according to consumer needs and preferences.
Red Bull GmbH Report contains the full discussion of Red Bull SWOT analysis. The report also illustrates the application of the major analytical strategic frameworks in business studies such as PESTEL, Porter's Five Forces, Value Chain analysis and McKinsey 7S Model on Red Bull. Moreover, the report contains analysis of Red Bull's marketing strategy, its leadership and organizational structure and discusses the issues of corporate social responsibility.

[1] The Company Behind the Can (2016) Red Bull, Available at: http://energydrink-uk.redbull.com/company-profile
[2] The Company Behind the Can (2016) Red Bull, Available at: http://energydrink-uk.redbull.com/company-profile
[3] Forbes (2016) Available at: http://www.forbes.com/companies/red-bull/
[4] The Company Behind the Can (2016) Red Bull, Available at: http://energydrink-uk.redbull.com/company-profile
[5] Dasey, D. (2007) "Man's heart stops after Red Bull overdose" The Sydney Morning Herald, Available at: http://www.smh.com.au/articles/2007/08/18/1186857834956.html
[6] Yaniv, O. (2013) "Brooklyn man killed by drinking Red Bull, USD85 million lawsuit alleges" Daily News, Available at: http://www.nydailynews.com/new-york/brooklyn-man-killed-red-bull-85-million-suit-article-1.1498452
---
---