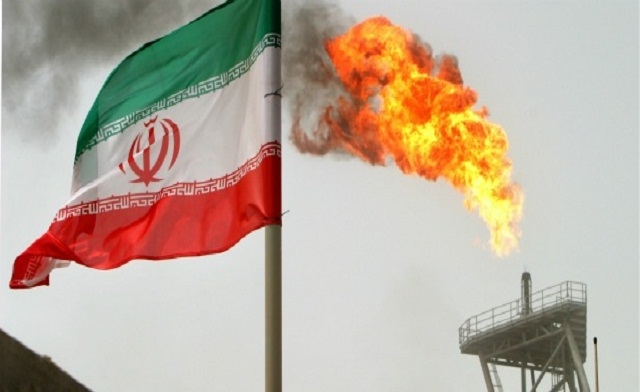 Iran was the first state in the Persian Gulf to find oil in 1908, and since 1920s petroleum has served as the main industry in Iran. There is a general consensus in the literature that the overthrow of the Shah of Iran and the revolution in Iran in 1977 came as a great surprise to many individual and organisational observers. This revolution has been political, as well as, cultural.
Increasing levels of rentierism in Iran under the rule of Shah, at the same time when neglecting the needs and concerns of ordinary people can be specified as one of the major factors contributing to the emergence of revolution.
Specifically, it has been noted that "after the mid-1960s, this state did not need to wrest taxes from its own people, and the economic basis of its revenues was an industry oriented primarily to exports, and employing only a tiny percentage of the domestic labour force" (Skocpol, 1994, p.244).
However, it can be argued that the level of rentierism in Iran has changed only a little after the revolution due to a range of reasons such as high levels of corruption, leadership incompetence, and lack of motivation from the government leadership.
Moreover, Gordon et al. (2008) assess the average degree of rentierism in Iran for the period between 1972 and 1999 to be 55 per cent. According to Gordon et al. (2008) rentierism has been causing deep economic structural weaknesses in Iran and this along with political uncertainty and environmental vulnerabilities represent complex challenges for Iran in short-term and long-term perspectives.
Negative implications of rentierism are also noted by Duero (2009), who links rentierism in Iran to the issues of unemployment and underemployment, demographic problems and the issues associated with patterns of energy production and consumption.
It has been assessed that government's attempts to diversify the economy in Iran have been insufficient and unproductive, and revenues from oil have constituted as much as 65 per cent of total government revenues for the fiscal year of 2008-2009, accounting for 10 per cent of gross domestic product.
At the same time, there are some pessimistic forecasts about the economic future of Iran as rentier state. Specifically, there are risks for the volume of investments to decline due to economic sanctions related to political issues, and the ability of the government to stimulate economic growth can be compromised due to the decreasing outputs of oil and gas.
References
Duero, A. (2009) "The Iranian Rentier State: Rentierism, Political Stability and Economic Development in Iran" Lighting Source Incorporated
Gordon, J., Button, R.W., Cunningham, K.J., Reid, T.I., Blickstein, I., Wilson, P.A. & Goldthau, A. (2008) "Domestic Trends in the United States, China, and Iran: Implications for U.S. Navy Strategic Planning" National Defence Research Institute
Skocpol, T. (1994) "Social Revolutions in the Modern World" Cambridge University Press
---
---