Samsung Marketing Communication Mix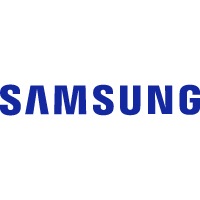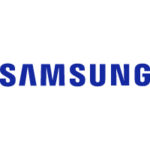 Samsung marketing communication mix utilises a number of marketing communication channels such as print and media advertising, sales promotion, events and experiences and public relations. Samsung Electronics uses these channels in an integrated manner as discussed below in more details.
Advertising
Print and media advertising is one of the core elements of the marketing mix extensively utilized by Samsung Electronics. One of the important key features of Samsung advertising strategy is that the multinational electronics company usually advertises its specific products such as Galaxy S and Note smartphones, but it does not advertise much Samsung brand in general .
The most noteworthy media advertising campaigns include live commercials for Samsung Galaxy S 3 device on popular Jimmy Kimmel Live show in June 2012 and on Late Night With Jimmy Fallon on July and August of the same year. Moreover, partnership with Fox channel in the US to run four 30-second advertising clips during the National Football League, college football and World Series games in 2012 have been praised as efficient marketing campaigns.[1]
Samsung print advertising in popular newspapers, magazines and journals have previously included direct attacks on its major competitors, notably Apple. For example, a print ad campaign titled 'It doesn't take a genius' is a clever play of words on Apple's emphasize on genius branding. The print ad compares major functionalities of iPhone5 and Galaxy S III and illustrating the superiority of Samsung's product on several fronts.[2]
Viral marketing is also extensively used by Samsung as one of the most effective advertising methods. For example, the latest 60-second viral marketing video titled "Anticipation" is a successful attempt to associate Samsung Galaxy S6 with excitement and a sense of achievement and recognition.[3]
Sales Promotion
Samsung uses sales promotions as a marketing tool more extensively compared to the majority of its competitors. Specifically, the multinational electronics company uses the following sales promotions techniques:
Samsung Rewards Program. It is a points-based system that awards a certain number of points for qualified purchases. Points can be used to choose a reward from the catalogue, which features everything from gift cards to the latest Samsung products.
Point of sale materials. Samsung Retail Stores are designed with attractive display stands and products are presented in an efficient manner.
Free gifts. Occasionally, Samsung offers a free product, when customers purchase another product. For example, the company offered a free Gear 360 camera, or free 128GB memory card and Fast Wireless Charging Convertible to anyone who purchased Samsung Galaxy Note 8 during the period 24 August – 24 September 2017.
Samsung Group Report contains a full analysis of Samsung marketing communication mix and Samsung marketing strategy in general. The report illustrates the application of the major analytical strategic frameworks in business studies such as SWOT, PESTEL, Porter's Five Forces, Value Chain analysis and McKinsey 7S Model on Samsung. Moreover, the report contains analyses of Samsung leadership, organizational structure and organizational culture. The report also comprises discussions of Samsung business strategy and addresses issues of corporate social responsibility.

[1]AdWeek (2014) Available at: http://www.adweek.com/news-gallery/technology/samsungs-top-15-media-integrations-over-past-two-years-160686
[2]Kalinchuk, A. (2012) Digital Trends, Available at: http://www.digitaltrends.com/android/samsung-attacks-iphone-5-in-new-galaxy-s3-print-ad/
[3] Morrison, M. & Bergen, M. (2015) Advertising Age, Available at: http://adage.com/article/cmo-strategy/samsung-launches-marketing-blitz-latest-galaxy/297995/
---
---