Samsung Marketing Mix (Samsung 7Ps of Marketing)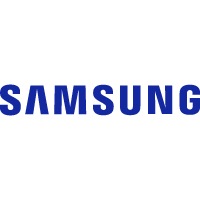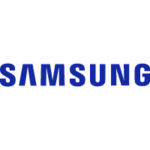 Samsung marketing mix (Samsung 7Ps of marketing) comprises elements of the marketing mix that consists of product, place, price, promotion, process, people and physical evidence.
Product
Samsung Electronics products are designed in 6 global design centres and manufactured in 53 global production bases. There are 34 R&D centres worldwide that engage in new product development. As illustrated in table below, Samsung products can be divided into three divisions and there are more than one product categories under each division.
Product division
Product categories
Consumer electronics
Visual display business
Digital appliances business
Printing solutions business
Health and medical equipments business
IT & Mobile Communications
Networks business
Mobile communications business
Device solutions
Memory business
System LSI business
Samsung product divisions and categories
Samsung products have won a number of awards and recognitions such as Best Product Award in 8 categories by BLI Summer Pick Award and Gold Award in Design by iF Design in 2015.
Place.
There are 53 Samsung international sales bases and the multinational electronics company uses the following sales channels:
Sales and service dealers. This sales channel is associated with corporate sales.
Modern retail outlets owned by the company. These are highly attractive stores with customer service representatives, as well as, employees known as Galaxy Consultants. In 2015, there were Galaxy Consultants at 158 stores under Samsung's direct management in Korea.[1] The company has plans to expand Galaxy Consultants program beyond Korea.
Distributors. Samsung has regional, territory and country distributors. Depending on the territory, size and experience of distributors, Samsung can grant distributorship rights of a single product category or all Samsung products.
Online sales. Customers can choose and order Samsung products through official website of the company.
Price
Samsung pricing strategy can be described as the combination of the following pricing strategies depending on the product range, the time of the product launch and external market environment.
Price skimming. Samsung usually puts expensive price tags to its latest smartphones and other products with advanced and innovative features and capabilities. As soon as competitors launch products with identical features and capabilities, Samsung lowers the price and further increases its market share.  For example, "the Galaxy S8 and S8 Plus devices began seeing discounts of over USD150 within two months of their launch".[2]
Competitive pricing. Samsung is a global leader in the display market and smartphone product segments. However, it does not have the same position in all segments the company operates. For example, Samsung can't possibly surpass LG for home appliances products. Likewise, in cameras Cannon and Nikon are leading the market. Accordingly, Samsung applies competitive pricing for its home appliances products and cameras, claiming for a share in these markets.
Product line pricing. Samsung uses product line pricing to separate its products into cost categories in order to create various quality levels in the minds of consumers. For example, as of September 2017, on Samsung UK website, the smartphone Galaxy 8 costs GBP 689, while Galaxy S8+ costs GBP 779…
Samsung Group Report contains a full analysis of Samsung marketing mix (Samsung 7Ps of marketing) and Samsung marketing strategy in general. The report illustrates the application of the major analytical strategic frameworks in business studies such as SWOT, PESTEL, Porter's Five Forces, Value Chain analysis and McKinsey 7S Model on Samsung. Moreover, the report contains analyses of Samsung leadership, organizational structure and organizational culture. The report also comprises discussions of Samsung business strategy and addresses issues of corporate social responsibility.

[1] Samsung Sustainability Report (2016) Samsung Electronics
[2] Did Samsung Overprice The Note 8? (2017) Forbes, Available at: https://www.forbes.com/sites/greatspeculations/2017/08/24/did-samsung-overprice-the-note-8/#3761b64c47ef
---
---