Samsung Organizational Culture: Seniority-Oriented Culture that Needs to Change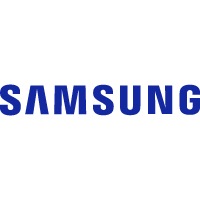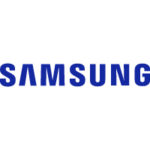 Samsung organizational culture has been traditionally seniority-oriented reflecting the national culture of its home country South Korea. Positive aspects of such a culture may include higher levels of employee loyalty and faster speed of decision making. On the negative side, however, seniority-oriented organizational culture does not encourage junior employees to communicate their ideas and propose initiative to their superiors. Such ideas and initiatives may prove to be insightful and play an instrumental role in new product development or adding innovative features and capabilities to existing products. Taking into account critical role of innovations and creativity in electronics industry, it can be argued that negative aspects of seniority-oriented corporate culture outweigh its positive aspects for Samsung.
The company is aware of this and in 2016, the senior management announced plans to reform Samsung organizational culture. These reforms included simplification of job rankings from the previous seven stages to four stages and employees calling each other by their name with the suffix "-nim," which shows respect in Korean, instead of calling them by their job titles, such as manager or director.[1]
Moreover, culture-related changes vowed by the company included holding more online internal discussions and reducing extraneous meetings, reducing overtime and encouraging employees to spend their weekends with family or pursuing professional education opportunities.[2]
However, the implementation of cultural changes announced above a year ago, now seems questionable. This is because Jay Y. Lee, former Samsung executive and de facto head of the Samsung conglomerate who announced these cultural changes was jailed for five years for offering bribes to former president of South Korea and other officials, as well as, for other crimes.[3]
Samsung Group Report contains a full analysis of Samsung organizational culture. The report illustrates the application of the major analytical strategic frameworks in business studies such as SWOT, PESTEL, Porter's Five Forces, Value Chain analysis and McKinsey 7S Model on Samsung. Moreover, the report contains analyses of Samsung leadership, organizational structure and business strategy. The report also comprises discussions of Samsung marketing strategy and addresses issues of corporate social responsibility.

[1] Jin-sik, S. (2016) "Samsung's Organizational Culture to Change Like Google" The Kyunghyang Shinmun, Available at: http://english.khan.co.kr/khan_art_view.html?code=710100&artid=201606281827007
[2] Brokaw, A. (2016) "Samsung wants to reform its culture to be more like a startup" The Verge, Available at: https://www.theverge.com/2016/3/24/11297616/samsung-corporate-culture-shift-startup-design-goals
[3] Lee, Y. (2017) "Q&A: Samsung chief is jailed. Here's what you need to know" USA Today, Available at: https://www.usatoday.com/story/tech/news/2017/08/25/q-a-samsung-chief-jailed-heres-what-you-need-know/600837001/
---
---