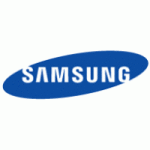 SWOT is an acronym for strengths, weaknesses, opportunities and threats related to organizations. The following table illustrates Samsung SWOT analysis:
Strengths 1.      Leadership in visual display market segment

2.      Strong patent portfolio

3.      High brand value

4.      Global leadership across all mobile and smartphone markets

Weaknesses 1.      Absence of own OS and software

2.      Low profit margin

3.      Extensive product portfolio

4.      Competitive advantage hard to sustain

Opportunities 1.      Further increasing investment in R&D

2.      Focusing on mobile advertisements

3.      Entering cloud business segment

4.      Increasing presence in emerging markets

Threats 1.      Increase in the US interest rates

2.      Intensification of competition due to the slowing growth in the industry

3.      Disruption in the pipeline of new products
 Samsung SWOT analysis
 Strengths
Samsung has maintained the largest market share in the global market of visual display since 2006. Throughout the 2014, the company had a global market share of 28.3% for all flat-panel TV product lines, including LCD and LED[1]. Additionally, the company has the largest market share of 39.1% for TVs of 60 inches and larger and 34.3% share of UHD TV market[2]. Increasing popularity of its premium products within this category such as UHD, Curved and ultra-large-size TVs is further contributing to the company's leadership position.
Samsung Electronics registered 4,952 patents in the US in 2014 alone as the company with the second largest patent portfolio in the world[3]. The company spends USD 20 million on R&D every day and one fourth of it global workforce is engaged in new product development. An uncompromised stance towards R&D can allow the company to continue with the pipeline of new products such as the Galaxy S5,Galaxy Note 4 and Galaxy Note edge.
Interbrand's The Best 100 Global Brands 2014 ranked Samsung No.7 with an estimated brand value of KRW 45.5 billion, which is an increase of 15% compared to the previous year. High brand value can be interpreted as a solid sign of consumer loyalty and it has immense positive effects on the long-term growth prospects of the business.
Samsung Electronics maintains leadership position by the volume of sales in the global market of smartphones. Specifically, in 2014, the company possessed 24.7% global market share for smartphones and 22.1% global market share for mobile phones.[4] Thanks to its leadership position in this market, Samsung is able to generate substantial revenues to fund its R&D initiatives so that the position of the company can be further strengthened.
Weaknesses
Samsung does not have its own operating system (OS) and software and therefore, it is dependent on external OS, notably Android, owned by Google. The absence of Samsung's own OS and software has negative implications on the level of consumer loyalty and the company also misses an attractive potential for increasing the volume of revenues.
In order to cope with intensive competition, Samsung pricing strategy involves low profit margin and this strategy increases vulnerability of the business to a wide range of external shocks. Alternatively, Samsung's main rival, Apple is famous for introducing high profit margin for is products and therefore, Apple is still able to generate revenues even when the company has to reduce prices to accommodate changes in the external environment…
Detailed discussion of Samsung SWOT analysis and application of PESTEL, Porter's Five Forces and Value-Chain Analyses on Samsung Electronics can be accessed via purchasing Samsung Electronics Report. The report also comprises analysis of Samsung's marketing strategy and company's approach towards Corporate Social Responsibility (CSR).

[1] Annual Report (2014) Samsung Electronics
[2] Annual Report (2014) Samsung Electronics
[3] Annual Report (2014) Samsung Electronics
[4] Annual Report (2014) Samsung Electronics