Square CSR: a brief overview
Square CSR programs and initiatives mainly focus on four key priority areas – Climate Action, Social Impact, Employees and Culture, and Corporate Governance. These initiatives are led by Neil Jorgensen, Global Environmental, Social, and Governance Lead at Square.
Square Supporting Local Communities
Square has invested USD 100 million in minority and underserved communities
The financial unicorn assists some local communities in the US to preserve their local culture and deal with other most pressing issues.
In many offices there are active volunteer communities, referred to volunteams that undertake various projects to support local communities
Square and Gender Equality and Minorities
Square invests in employee resource groups such as Black Squares Association, LatinX Community, LGBTQ group, and others in order to create an inclusive environment
The majority 54,1% of US employees of The fintech are white people, as illustrated in Figure 1 below: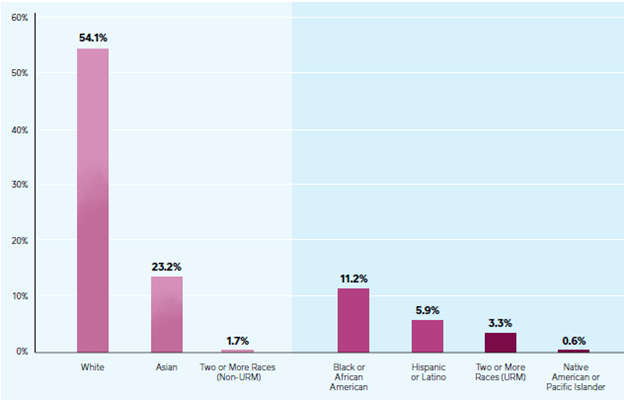 Figure 1 Race and ethnicity of Square Inc. employees in US[1]
Energy Consumption by Square
Square launched Bitcoin Clean Energy Investment Initiative, USD 10 million investment to help accelerate renewable energy adoption in bitcoin mining.
The payments company is planning to evaluate and explore clean energy options, working closely with its key provider partners.
Carbon Emissions by Square
In 2020 the total carbon footprint for Square totalled to 247,900 tCO2e. The Figure 2 below illustrates the share of carbon emissions by operations:
Figure 2 Square Inc. total carbon emissions in 2020[2]
The financial services and digital payments company has aimed to be zero carbon for operations by 2030.
Other CSR Initiatives and Charitable Donations by Square
Leads Program offered to managers at all levels is designed to develop leadership skills and competencies
The finance sector disruptor fully pays parental leave globally, caregiving leave to US employees
In UK Square partnered with The Entrepreneurial Refugee Network (TERN) in 2019 to empower refugees in the UK to set up their own businesses.
Square Inc. Report contains a full analysis of Square corporate social responsibility including Square CSR issues. The report illustrates the application of the major analytical strategic frameworks in business studies such as SWOT, PESTEL, Porter's Five Forces, Value Chain analysis, Ansoff Matrix and McKinsey 7S Model on Square. Moreover, the report contains analyses of Square leadership, business strategy, organizational structure and organizational culture. The report also comprises discussions of Square marketing strategy and its ecosystem.

[1] Corporate Social Responsibility Report (2020) Square Inc.
[2] Corporate Social Responsibility Report (2020) Square Inc.
---
---