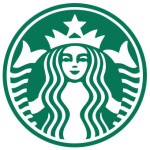 Starbucks marketing communication mix integrates advertising, sales promotions, events and experiences, public relations and direct marketing communication tools.
Advertising
Starbucks advertising expenses totalled USD248.6 million, USD227.9 million and USD198.9 million in fiscal 2016, 2015, and 2014, respectively.[1] Print and media advertising represents the core of Starbucks marketing strategy and the advertising attempts to associate Starbucks brand with the superior quality and pleasing experience. Accordingly, messages communicated by Starbucks to the target customer segment via print and media advertising include the following:
"Beware of Cheater Coffee. It Comes with a Price"
"If Your Coffee Isn't Perfect, We'll Make It Over. If It's Still Not Perfect Make Sure You Are in a Starbucks"
"Starbucks or Nothing. Because Compromise Leaves Really Bad Aftertaste"
Starbuck began to use social media and viral marketing much earlier than the majority of its competitors with the positive implications on the volume of its sales. Starbucks large social media campaign was launched back in 2009, when US-based customers were offered a free pastry via social media if they purchased a drink before 10:30 am. The marketing initiative announced via social media attracted about one million customers.[2] The most recent and efficient social media marketing campaigns launched by Starbucks include  tweet @tweetacoffee, Blonde Roast, Pumpkin Latte, #TreatReceipt and others. Moreover, social media is adapted by Starbucks as an effective communication channel with customers to develop new products taking into account customer preferences and opinions.
Sales Promotion
Starbucks uses sales promotions element of the marketing communication mix in a regular manner. Specifically, the coffee chain giant uses the following forms of sales promotion techniques:
Loyalty Card. My Starbucks Rewards ® customer loyalty program is an effective tool that plays an instrumental role to implement most sales promotion initiatives in practice. The program allows registered customers to "collect Stars and earn more rewards with every visit to Starbucks"[3]. The rewards include "buy one get one free" drinks, a complimentary slice of cake in birthday month of customers with any handcrafted drink purchased, complimentary drink customization and others. In the U.S. and Canada, effective April 2016, the company modified its transaction-based loyalty program, My Starbucks Rewards® to aspend-based program, Starbucks RewardsTM
Point of sales materials. Starbucks positions point of sales materials such as posters and display stands in effective manners to show the customer the product is there.
Free gifts. The world's largest coffee retailer promotes "Buy One Get One Free Every Friday" in participating stores. Moreover, Starbucks is known to offer free gifts to mark specific occasions. For example, to celebrate to celebrate the 13th birthday of its Pumpkin Spice Latte in October 2016, the coffee chain was giving away free coffee to the first 1,300 customers who walk into every Starbucks and say "Happy Birthday, Pumpkin Spice Latte."[4]
Seasonal sales promotions. The coffee chain implements seasonal sales promotions such as Christmas Holiday promotions and Starbucks Red Holiday Cup on a regular basis.
Moreover, the company has been successful in terms of achieving an effective integration of sales promotion and CSR programs and initiatives. The initiative USD1 reusable cup was launched in the US in January 1013 and £1 reusable cap initiative was launched in the UK in April 2013 with positive effects on the volume of sales and company brand image…
Starbucks Corporation Report contains a full analysis of Starbucks marketing communication mix and Starbucks marketing strategy in general. The report illustrates the application of the major analytical strategic frameworks in business studies such as SWOT, PESTEL, Porter's Five Forces, Value Chain analysis and McKinsey 7S Model on Starbucks. Moreover, the report contains analyses of Starbucks leadership, organizational structure and organizational culture. The report also comprises discussions of Starbucks business strategy and addresses issues of corporate social responsibility.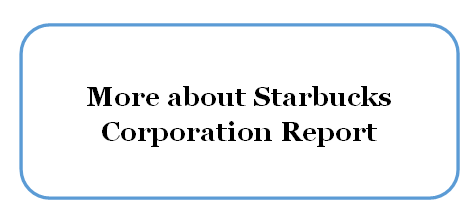 [1] Fiscal 2016 Annual Report (2017) Starbucks Corporation
[2] McNamara, T. & Moore-Mangin, A. (2015) E-Content, Available at: http://www.econtentmag.com/Articles/Editorial/Commentary/Starbucks-and-Social-Media-Its-About-More-than-Just-Coffee-103823.htm
[3] Starbucks Coffee (2015) Available at: http://www.starbucks.com.sg/card/my-starbucks-rewards/what-is-my-starbucks-rewards
[4] Matyszczyk, C. (2016) "Why Starbucks Is Giving Customers a Stunning Gift" Inc. Available at: http://www.inc.com/chris-matyszczyk/why-starbucks-is-giving-customers-a-stunning-free-gift.html