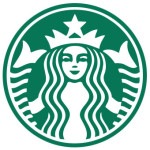 Starbucks Marketing Mix (Starbucks 7Ps of Marketing) comprises elements of the marketing mix that consists of product, place, price, promotion, process, people and physical evidence as discussed below in more details.
Product
Starbucks sells coffees, tea and other beverages and a variety of fresh food items, including snack. In addition to its flagship Starbucks Coffee brand, the company sells products and services under the following brands: Teavana, Tazo, Seattle's Best Coffee, Evolution Fresh, La Boulange and Ethos. Starbucks Corporation also sells merchandise products such as coffee- and tea-brewing equipment, Verismo® System by Starbucks, mugs and accessories, packaged goods, books and gifts. In financial year 2016, beverages accounted to 74% of total sales in company's product mix.[1]  Starbucks products are known for high quality. Coffee is the main product sold by company and it sells more than 30 blends and single-origin premium coffees.
Place
Starbucks operates in 75 countries globally and its products can be purchased from the following places:
Company-operated stores. There were 12,711 company-operated stores, which accounts for about 51% of total numbers of stores by the end of fiscal 2016.[2] Almost all company-operated stores are leased. Starbucks company-operated stores are usually located at high-traffic, high-visibility locations
Licensed stores. There were 12,374 licensed Starbucks stores by the end of fiscal year 2016, representing about 49% of total numbers of stores.[3] Licensed stores generated about 10% of total new revenues in fiscal 2016.
Grocery and foodservice accounts. The world's largest coffee retailer also sells its products via global leading supermarket chains such as Walmart, Tesco, Sainsbury's and others. Only the most popular products such as Starbucks Espresso Colombia, Starbucks Seattle Latte, Starbucks Mocha Chocolate Frappuccino can be found in supermarket aisles.
Price
Starbucks pricing strategy can be described as a hybrid of premium pricing, geographical pricing, psychological pricing strategies. Starbucks pursues premium pricing strategy and its products are generally more expensive compared to the competition.  A cup of Starbucks coffee costs about USD 5.03 in the US[4] and about GBP 2.80 in London. High Starbucks prices are understandably the result of pursuing product differentiation business strategy and capitalization on high level of customer loyalty. Nevertheless, such a strategy may alienate certain segment within current customer base, especially in times of economic difficulties.
Geographical pricing represents another important element of Starbucks pricing strategy. It has been found that "a Starbucks coffee in London is almost half (48%) the price of the same beverage in Bern, Switzerland, who top the list for the most expensive drinks from the chain worldwide."[5]. The world's largest coffee retailer also applies psychological pricing strategy by using Price Point Perspective (PPP), i.e. pricing products 0.99 cents instead of USD 1.
Starbucks Corporation Report contains a full analysis of Starbucks marketing mix (Starbucks 7Ps of marketing) and Starbucks marketing strategy in general. The report illustrates the application of the major analytical strategic frameworks in business studies such as SWOT, PESTEL, Porter's Five Forces, Value Chain analysis and McKinsey 7S Model on Starbucks. Moreover, the report contains analyses of Starbucks leadership, organizational structure and organizational culture. The report also comprises discussions of Starbucks business strategy and addresses issues of corporate social responsibility.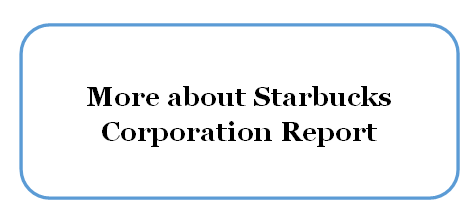 [1] Fiscal 2016 Annual Report (2017) Starbucks Corporation
[2] Fiscal 2016 Annual Report (2017) Starbucks Corporation
[3] Fiscal 2016 Annual Report (2017) Starbucks Corporation
[4] Filloon, W. (2016) "One-Third of Starbucks' Drinks Just Got More Expensive" Eater, Available at: http://www.eater.com/2016/7/12/12158966/starbucks-price-increase-2016-coffee
[5] London the most expensive city in the UK for Starbucks (2017) Ealing Times, Available at: http://www.ealingtimes.co.uk/news/15130050.London_the_most_expensive_city_in_the_UK_for_Starbucks/