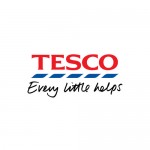 PESTEL is a strategic analytical tool used to evaluate external environment for the business. Specifically, Tesco PESTEL analysis involves an evaluation of political, economic, social, technological, environmental and legal factors affecting the retail chain.
Political Factors
A range of political factors can affect Tesco in direct and indirect ways. The list of political factors that may affect Tesco include but not limited to political stability in the UK and abroad, bureaucracy and the extent of corruption in Tesco's home market in international markets. Moreover, activities of trade unions and home market lobbying initiatives in international markets are important political factors that affect the retail chain.
Tesco's new Chairman, John Allan has proved himself as an outspoken business leader to express his views about impacts of political factors on the business. For example he has stated that "the prospect of an EU referendum is causing uncertainty for investors, and this represents a "heavy pebble" placed in the scales of the British economy"[1].
Certain political factors can potentially have negative implications on Tesco's bottom line. For example, in 2014 a group of local councils in the UK formally asked the government to for new powers to tax large supermarkets, an initiative that became known as 'Tesco Tax'.[2] Although, this specific initiative was refused by the UK government to avoid price increases, similar political initiatives may succeed in the future with negative implications for Tesco.
Economic Factors
Various macroeconomic factors affect Tesco to a great extent. The cost of labor is one of the major economic factors greatly impacting the revenues of the supermarket chain. The company's annual wage bill accounts to GBP 4.5 billion. Accordingly, increase of 1 per cent in the cost of labor costs the company about GBP 45 million. An increase of the national minimum wage to GBP 7.20 introduced in 2015 represents an increase of 11 per cent.[3] Therefore, it is easy to see that the latest increase in the national minimum wages in the UK cost Tesco GBP 495 million.
Tesco revenues can be also affected by a set of external economic factors such as the overall macroeconomic situation in the UK, monetary and fiscal policies introduced by the government, rate of inflation, availability of credit and others…
Tesco PLC Report contains the full discussion of Tesco PESTEL analysis. The report also illustrates the application of the major analytical strategic frameworks in business studies such as SWOT, Porter's Five Forces, Value Chain analysis and McKinsey 7S Model on Tesco. Moreover, the report contains analysis of Tesco's marketing strategy, its leadership and organizational structure and discusses the issues of corporate social responsibility.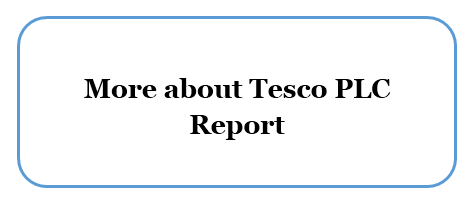 [1] Hartley-Brewer, J. & Merrick, J. (2015) "General Election 2015: Tesco chairman John Allan slams Tory plan for an EU referendum" Independent, Available at: http://www.independent.co.uk/news/uk/politics/generalelection/general-election-2015-tesco-chairman-john-allan-slams-tory-plan-for-eu-referendum-10187367.html
[2] Simpson, E. (2014) "English councils propose 'Tesco tax'" BBC, Available at: http://www.bbc.com/news/business-28495631
[3] Farrell, S. (2015) "Retailers expected to raise prices or cut jobs to pay for minimum wage" The Guardian, Available at: https://www.theguardian.com/business/2015/jul/13/retailers-supermarkets-expected-raise-prices-cut-jobs-pay-minimum-wage
---
---