Tesla Leadership: a brief overview
Tesla leadership is frequently a topic of heated debates. Tesla CEO and co-founder Elon Musk is a controversial figure. At the same time he is admired worldwide for his entrepreneurial and leadership skills. Elon Musk is a successful serial entrepreneur with a reputation as a creative genius who founded PayPal, Space X and the Boring Company. Each of these companies has become highly successful in its respective field in the global scale.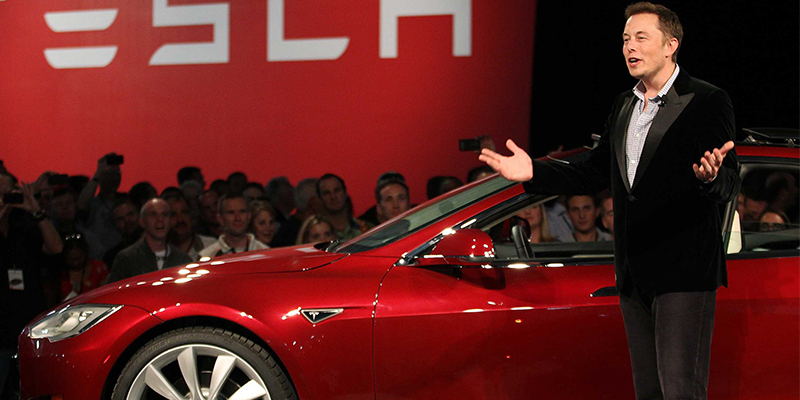 Musk also has been a driving force behind the rapid development of Tesla, assuming the roles of CEO and Product Architect with the company.  He was considered as an effective visionary leader credited with the successful launch of Tesla Roadster in 2018, the first electric car to use lithium-ion battery cells. Later, Musk oversaw the launch Model S, Model X and Model 3 electric vehicles and acquisition of Solar City Corp. for USD 2,6 billion in stock. The company's board of directors comprises 10 people, including experienced and accomplished business leaders such as Oracle founder Larry Ellison and former 21st Century Fox CEO James Murdoch.
It can be argued that one of the major issues with Tesla leadership is micro-management by CEO Musk and a wide range of roles within the company Musk attempts to perform at the same time. In an interview in August 2018, Elon Musk complained about exhaustion taking a toll on his physical health, working up to 120 hours a week and about times he has to spend three or four days at the factory without going outside.[1]
Tesla Inc. Report contains the above analysis of Tesla leadership. The report illustrates the application of the major analytical strategic frameworks in business studies such as SWOT, PESTEL, Porter's Five Forces, Value Chain analysis, Ansoff Matrix and McKinsey 7S Model on Tesla. Moreover, the report contains analyses of Tesla business strategy, organizational structure and organizational culture. The report also comprises discussions of Tesla marketing strategy, ecosystem and addresses issues of corporate social responsibility.
[1] Gelles, D., Steward, J.B., Silver-Greenberg, J. & Kelly, K. (2018) "Elon Musk Details 'Excruciating' Personal Toll of Tesla Turmoil" The New York Times, Available at: https://www.nytimes.com/2018/08/16/business/elon-musk-interview-tesla.html
---
---