Toyota Marketing Strategy
Toyota's marketing budget has been consistently increasing after the global economic and financial crisis of 2007 – 2009 in line with overall tendency in automobile industry. Toyota marketing strategy succeeds in closely associating the brand with the best practices of Japanese ways of doing things.  Specifically, Toyota marketing strategy focusses on the communication of marketing message based on the efficiency of manufacturing and use of superb vehicles. A set of marketing communication channels such as print and media advertising, sales promotion, events and experiences, public relations and direct marketing techniques are used an integrated way in order to this message to the target customer segment.
Advertising
Print and media advertising is one of the core elements of Toyota marketing strategy. The company uses newspapers, magazines, TV and radio ads, as well as, billboards and posters to reach its target customer segment. As it is illustrated in Figure 7 below, in the US alone the volume of advertising spending of the company reached USD 2.09 billion in 2014 and the largest proportion of this amount, USD 959   million was spent to produce and broadcast TV ads.[1]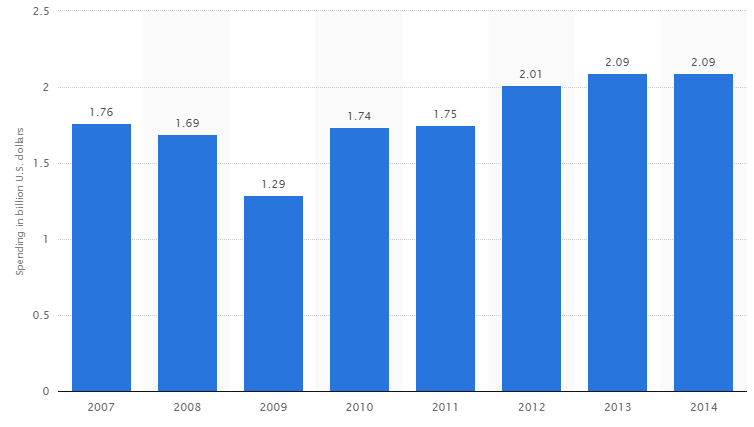 Toyota's advertising spending in the US (in USD billions)[2]
Toyota employs lifestyle-focused branding activities to promote Lexus brand. The global brand campaign slogan "Amazing in Motion" has proved to be a highly successful marketing move. As a continuation of this campaign, Toyota has partnered with rapper will.i. am to "challenge conventional notions of technology, design and music in a unique experience"[3]. The remix of the rapper's famous hit #thatPOWER was created to feature Lexus NX highlighted by complex laser technology.
Toyota viral marketing also plays an important role in increasing the level of brand awareness and promoting specific products of the company. The list of the most successful Toyota viral marketing campaigns include 'Jungle Wakudoki' and 'Beach Wakudoki' which presents synchronised dance of Japanese businessmen in the jungle and the beach. The latest viral video 'Fuelled by the Future', which is a mimic of Back to the Future: Part II movie from 1985 has also proved to be highly popular among internet users.
Sales Promotion
Toyota uses sales promotion as a marketing technique sparingly.  The company maintains a dedicated "Deals" section in its official website, where customers can find information about special offers effective in their regions by entering post codes of their addresses. Toyota also runs Military and College Grad rebate programs for qualified customers…
Toyota Motor Corporation Report contains more detailed analysis of Toyota marketing strategy covering the issues of Toyota's public relations, events and experiences and direct selling. The report also comprises an application of SWOT, PESTEL, Porter's Five Forces and Value-Chain Analyses on Toyota, along with analysis of company's approach towards Corporate Social Responsibility (CSR).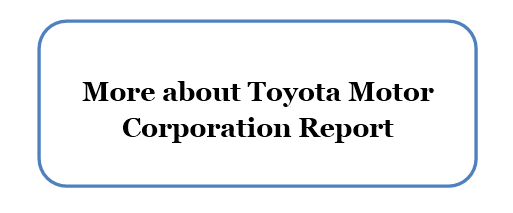 [1] Naibuzz (2014) Available at: http://naibuzz.com/2014/09/02/10-expensive-advertising-budgets-world/
[2] Statista (2015). Available at: http://www.statista.com/statistics/261539/toyotas-advertising-spending-in-the-us/
[3] Sorin, K. (2015). The Luxury Daily. Available at: http://www.luxurydaily.com/lexus-partners-with-will-i-am-to-create-sensational-musical-experience/
---
---