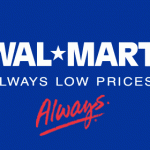 Walmart 7Ps of marketing comprises elements of the marketing mix that consists of product, place, price, promotion, process, people and physical evidence.
Product. Walmart sells a wide range of products belonging to the following categories:
groceries
entertainment
health and wellness – including pharmacy
hardlines – including stationery, auto spares, and accessories
hardware
apparel
home furnishings
household appliances
Despite the low prices, Walmart attempts to position its products as quality and this message is integrated into company's marketing strategy. For example, in China Walmart utilizes "Worry Free Fresh" program to provide a money-back guarantee if its produce and meats don't meetcustomer expectations. Wallmart.com offers about 8 million items in the US[1] and it is duly considered to be one of the largest online stores in the world.
Place. With more than 11,000 stores, websites and mobile apps, customers can access Walmart via multiple channels.[2]During the fiscal year of 2016, Walmart is planned to expand by approximately 15 to 16 million total net retail square feet, representing between 240 and 270 units[3]. Walmart stores are operated in the following four formats:
Walmart discount stores
Walmart express stores
Walmart super centers
Walmart neighborhood markets
Walmart has launched its dedicated e-commerce websites in 11 countries and the proportion of online sales compared to the traditional offline sales has been consistently increasing for the past 10 years.
Price. Walmart has based its competitive advantage on cost leadership. Accordingly, the retailer aims to offer the lowest price possible according to its motto 'everyday low prices'. Walmart Price Match Policy formulated on its website states the following:
"We're committed to providing low prices every day, on everything. So if you find a lower price from an online retailer on an identical, in-stock product, or the item purchased from Walmart.com is now listed at a lower price, tell us and we'll match it"[4]
Up to date, Walmart has been able to deliver on this promise to considerable extent due to the economies of scale and exercising its huge bargaining power in dealing with suppliers worldwide in order to reduce purchasing costs.
Walmart Stores Inc. Report contains a detailed discussion of Walmart 7Ps of marketing along with a detailed analysis of Walmart's marketing strategy. The report also illustrates the application of the major analytical strategic frameworks in business studies such as SWOT, PESTEL, Porter's Five Forces, Value Chain analysis and McKinsey 7S Model on Walmart. Moreover, the report contains analysis of Walmart's leadership and organizational structure and discusses the issues of corporate social responsibility.

[1] Annual Report (2015) Walmart Stores Inc.
[2] Annual Report (2015) Walmart Stores Inc.
[3] Annual Report (2015) Walmart Stores Inc.
[4] Walmart Price Matching Policy (2016) Available at: http://help.walmart.com/app/answers/detail/a_id/31/~/walmarts-price-matching-policy
---
---