Walmart Marketing Communication Mix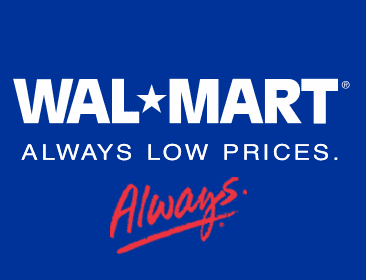 Walmart marketing budget equaled to USD2.4 billion for both fiscal 2015 and fiscal 2014 and USD2.3 billion for the fiscal year of 2013[1]. These funds are invested in Walmart marketing communication mix that include print and media advertisements, viral marketing, sales promotions, events and experiences, public relations and direct marketing components of the marketing communication mix.
Advertising
Traditionally, print and media advertising has represented the core of Walmart marketing strategy for many years. However, in 2015, Walmart Vice President Wanda Young announced planned shift of the main focus from the print advertising to the mobile marketing campaigns.[2] Such a change in Walmart marketing strategy is expected to target young people in general and Millenials in particular.
Viral marketing is another direction that is being extensively utilized by Walmart with varying levels of success. For example, Walmart marketing video 'Work is a Beautiful Thing: Meet Patrick' released in 2014 has attracted more than 1.2 million views in just six days with thousands of positive comments and with evident positive implications on the brand image.[3]  Nevertheless, Walmart still uses print and media advertising to a considerable extent and the company places advertisements on newspapers, magazines and TV channels popular with the target customer segment.
Sales Promotion
Sales promotion is used by Walmart in an extensive manner. The retailer launches seasonal sales promotions in a regular manner along with sales promotions in before and during public holidays and other memorable days. Particularly, Black Friday is a massive sales promotion day for Walmart each year eagerly anticipated by millions of customers.
Walmart maintains Daily Savings Center section in its official website where online and offline sales promotion offers are announced. Sales promotion also has been adapted as an effective tool to increase the sales of Sam's Club segment of the business. Specifically, the emphasis of the Sam's Club team on making membership more rewarding helped drive net sales of USD58 billion and an increase of more than 10 percent in membership income.[4]
Walmart Stores Inc. Report contains more detailed discussion of Walmart marketing communication mix and marketing strategy. The report also illustrates the application of the major analytical strategic frameworks in business studies such as SWOT, PESTEL, Porter's Five Forces, Value Chain analysis and McKinsey 7S Model on Walmart. Moreover, the report contains analysis of Walmart's leadership and organizational structure and discusses the issues of corporate social responsibility.

[1] Annual Report (2015) Walmart Stores Inc.
[2] Boxall, A. (2015) "Walmart shifts away from print advertising and towards mobile to better target Millennials" Moby Affiliates, Available at: http://www.mobyaffiliates.com/blog/walmart-shifts-away-from-print-advertising-and-towards-mobile-to-better-target-millennials/
[3] Stanley, T.L. (2014) "Touching Viral Ad From Walmart Confuses Haters" Mashable, Available at: http://mashable.com/2014/03/20/walmart-touching-viral-ad-patrick/#oc8_lDH5W5qb
[4] Annual Report (2015) Walmart Stores Inc.
---
---