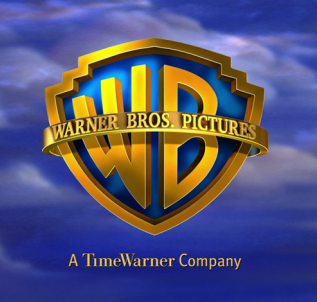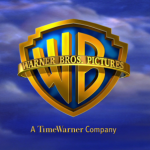 Warner Bros. is a subsidiary of Time Warner and during the year of 2012 alone the company has produced 18 films in English language internationally and 23 films in local languages around the globe (Annual Report, 2012).
The portfolio of Time Warner along with Warner Bros. comprises a set of famous media and entertainment brands such as Time, New Line Cinema, Sports Illustrated, TNT, People, TBS, Cinemax, HBO and CNN. Time Warner has generated the revenues of USD 28.7 billion during 2012, with operating income amounting to USD 5.9 billion (Annual Report, 2012).
Warner Bros. represents Film and TV Entertainment segment of Time Warner and during the year of 2012 Warner Bros. has generated USD 12 billion revenues which accounts to 39% of Time Warner total revenues.
Warner Bros. vision is associated with 'sharing stories from the most talented and creative voices in the industry in a consistent manner'.
Core mission of Warner Bros. has been specified as 'creating and distributing great stories to audiences around the globe'.
Warner Bros. produces feature films in two formats: on its own and through co-financing arrangements with other companies. "Warner Bros. feature film strategy focuses on offering a diverse slate of feature films with a mix of genres, talent and budgets" (Annual Report, 2012. p.24). In other words, product differentiation strategy is the main business strategy currently pursued by Warner Bros. strategic level management.
Attempts to lead technological changes mark another important aspect of Time Warner and Warner Bros. corporate strategy. Specifically, the company is taking digital efforts to the next level according to its principles of Contents Everywhere, and consumers are being provided with access to service thorough increasing numbers of platforms such as mobile devices in innovative manners.
Warner Bros. is one of the leading global entertainment companies that has successfully produced and marketed a wide range of world-famous films and television series. Current list of competitive advantages possessed by Warner Bros. include its innovative capabilities, technological leadership in the industry, and solid financial position in the market.
However, weaknesses of Warner Bros. include over-dependence on the US market, high levels of operational costs and recent damage to the brand image as a result of being sued for copyright infringement.
Warner Bros. is faced with a set of strategic issues such as decline of the sales of DVDs due to the maturation of DVD format of entertainment, declining popularity of US television programs, and new competitors with lower levels of operational costs due to their sizes entering the market.
Strategic Options for Warner Bros.
Strategic Option 1: International Market Expansion
Over-dependence of Warner Bros. to home market in the US and severe macroeconomic challenges in the US have been found as major issues for the company. Combination of these two findings confirms international market expansion strategy as the fist strategic option to be assessed by Warner Bros. management.
International market expansion strategy needs to be pursued by Warner Bros. with the focus on emerging superpowers such as China, India and Brazil. Income levels of population are rising in rapidly developing economies mentioned above, and this fact according to the concept of Maslow's Hierarchy of Needs (1943) triggers the need for recreation and entertainment to a greater extend once more basic needs of population in developing countries are satisfied.
However, it needs to be stressed that international market expansion strategy is associated with different types of challenges of its own and this primarily relates to fundamental differences between USA and China, India and Brazil in terms of culture.
In other words, values and ideas promoted by Warner Bros. films and entertainment products and services may not be understood and/or appreciated by local consumers in emerging superpowers due to differences in terms of culture.
Therefore, Warner Bros. management may consider forming strategic alliances with local film and media firms in China, India and Brazil so that the problem of cultural differences can be effectively addressed.
Strategic Option 2: Diversification of Products and Services
Strategic review findings of Warner Bros. indicate that the company has already adopted diversification of products and services as one of its sources of competitive advantage.
However, the review has also found that the level of advantages Warner Bros. is currently deriving from diversification is significantly below its full potential.
Specifically, the size of Warner Bros. audience and accordingly the level of profits of the company can be significantly increased through the application of creativity of employees to come up with the types of products and services that have no precedence in nature and use.
Products and services of a major internet company – Google can be mentioned to illustrate this point. High level of focus on innovation and creativity has allowed Google to introduce a new product – Google Glass that is innovative in many ways and has no precedence in nature and application.
Application of this strategic option into practice may require certain changes in Warner Bros. organisational culture. Specifically, the organisational culture may need to be modified to promote employee initiative and creativity in relation to all business processes in general, and new products and services in particular.
Strategic Option 3: Engagement in Business Process Re-engineering
Business process re-engineering can be defined as "the fundamental rethinking and radical redesign of business processes to bring about dramatic improvements in performance" (Joksch, 2006, p.2). In simple terms, business process re-engineering is finding potentials for improvement the level of effectiveness of each business processes and applying this knowledge into the practice in a professional manner.
Business process re-engineering is necessary for Warner Bros. so that current high levels of operational costs can be reduced and the company can compete with smaller size organisations in an effective manner.
Business process re-engineering necessitates introducing changes to various business processes and it is important for Warner Bros. CEO Kevin Tsujihara to assume the role of change agent and behave accordingly during the implementation of this last strategic option.
References 
Annual Report (2012) Time Warner
Joksch, J. (2006) "Business Process Reengineering and the important Role of Change Management" GRIN Verlag
Maslow, A.H. (1943) "The Theory of Human Motivation" Psychological Review, Vol.50, Issue: 4
---
---