Xiaomi Organizational Culture: innovative, but intense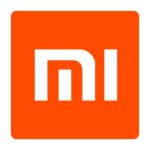 According to Harrison's model of culture, Xiaomi organizational culture can be classified as power culture. Specifically, powers of decision making at the internet technology company  are concentrated in the hands of founder and CEO Lei Jun. Inspirational and effective leadership style of Lei Jun justifies the necessity of power culture for Xiaomi.
 Xiaomi organizational culture integrates the following three key elements:
1. "Just for Funs" concept. The tagline "Just for fans" is placed at the core of Xiaomi organizational culture. Founder and CEO Lei Jun explains that "the culture of fandom is about becoming friends with our consumers."[1] There is a story of a master's student who spends free time doing MiUI testing and moderating a Xiaomi fan forum that nets 200,000 posts every day as a volunteer.[2]
2. Innovation and creativity. Company's official website claims that "we are incredibly flat, open, and innovative. No never-ending meetings. No lengthy processes.  We provide a friendly and collaborative environment where creativity is encouraged to flourish."[3] In other words, Xiaomi aims to promote informal organizational culture at all levels with positive implications on employee creativity.
3. Intense working culture. Xiaomi organizational culture can be characterized as intense. This is due to cost leadership business strategy followed by the company in a way that effective application of this strategy involves deriving the maximum benefit from resources, including human resources. Departure of former Google executive Hugo Barra from the key post of Xiaomi international vice president has been said to be linked to negative elements of Xiaomi organizational culture. Specifically, Barra said he was leaving because difficulties of living in "such a singular environment" had "taken a huge toll" on his life.[4]
Xiaomi Inc. Report contains a full analysis of Xiaomi organizational culture. The report illustrates the application of the major analytical strategic frameworks in business studies such as SWOT, PESTEL, Porter's Five Forces, Value Chain analysis, Ansoff Matrix and McKinsey 7S Model on Xiaomi. Moreover, the report contains analyses of Xiaomi leadership, organizational structure and business strategy. The report also comprises discussions of Xiaomi marketing strategy, ecosystem and addresses issues of corporate social responsibility.

[1] Jun, L. (2017) "Xiaomi CEO Lei Jun: How Xiaomi Turned the Tables" Pandaily, Available at: https://pandaily.com/xiaomi-ceo-lei-jun-how-xiaomi-turned-the-tables/
[2] Crimer, A. (2015) "What Xiaomi Teaches Us About Engaging Employees in Innovation" Kindling Blog, Available at: https://www.kindlingapp.com/blog/xiaomi-engaging-employees-innovation/
[3] Office Environment (2018) MI, Available at: http://www.mi.com/en/about/
[4] Temperton, J. (2017) "Nine numbers that suggest all is not well at Xiaomi" Wired, Available at: http://www.wired.co.uk/article/xiaomi-hugo-barra-china-smartphone-profits
---
---