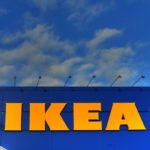 Increasing popularity of ecosystem thinking in business has not gone unnoticed by the Swedish furniture chain as well. James F. Moore, economist who coined the term business ecosystem defines the following four evolutionary stages of business ecosystem: birth, expansion, leadership and self-renewal. The evolution of IKEA ecosystem according to this concept is taking place in the following manner:
Birth. The world's largest furniture retailer has already identified smart homes as the basis of its ecosystem.
Expansion. The company has developed a wide range of innovative products such as Symfonisk WiFi bookshelf speakers and lamps, Riggard LED lamp with wireless charging, Tradfi remote control and others that are considered as smart home products
Leadership. The furniture retailer is communicating its vision to internal and external stakeholders to strengthen its leadership position in home improvement industry with the focus on innovative products.
Self-renewal.  The world's largest furniture retailer is forming strategic collaborations with suppliers and other businesses in order to bring new ideas to its ecosystem.
In 2015, the world's largest furniture retailer purchased its own forest as a notable step to create IKEA ecosystem. Specifically, the company purchased more than 100,000 acres of forest in Romania and the Baltic region and started to manage its own commercial forest operations for the first time.[1]
Currently, IKEA ecosystem is cantered around the notion of smart home. The Swedish furniture chain is investing in the new unit and expanding the range of products "which currently includes smart light bulbs, smart plugs, and other connected devices to automate home control."[2]  Named as Home Smart, the new full-fledged business unit is dedicated to smart home products. In other words, increasing numbers of smart home devices are being added into IKEA ecosystem. It can be forecasted that IKEA ecosystem is going to be aggressively expanded with hardware products that can be effectively paired with smart home technologies such as Google's Nest and Amazon's Alexa.
IKEA Group Report contains a full analysis of IKEA ecosystem. The report illustrates the application of the major analytical strategic frameworks in business studies such as SWOT, PESTEL, Porter's Five Forces, Value Chain analysis, Ansoff Matrix and McKinsey 7S Model on IKEA. Moreover, the report contains analyses of IKEA leadership, business strategy, organizational structure and organizational culture. The report also comprises discussions of IKEA marketing strategy and addresses issues of corporate social responsibility.

[1] Hutchinson, S. (2015) "Ikea Buys Its Own Forest, Becomes an Ecosystem" Inverse, Available at: https://www.inverse.com/article/5070-ikea-buys-its-own-forest-becomes-an-ecosystem
[2] Newman, P. (2019) "IKEA is looking to broaden its smart-home ecosystem with a new business unit" Business Insider, Available at: https://www.businessinsider.com/ikea-is-creating-smart-home-unit-2019-8