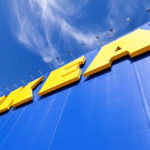 PESTEL is a strategic analytical tool used to assess the impact of external factors on businesses. The acronym stands for political, economic, social, technological, environmental and legal factors affecting businesses. It is important to clarify that businesses have little and no influence over factors within PESTEL framework; however they can develop strategies to eliminate or at least to minimize negative effects of these factors. IKEA PESTEL analysis can shed a light into opportunities to strengthen competitive advantage of the business in various fronts.
Political Factors
IKEA revenue is subject to political situation in the market and a wide range of political factors such as government attitude towards the brand and political stability. Other political factors that can affect IKEA's business include the level of bureaucracy, degree of corruption, home market lobbying and import restrictions in markets where the global furniture retailer operates.
The company has been involved in a series of issues on political grounds.  In 2012, IKEA had to admit that the company used prison labour in East Germany in 1970s and 1980s to produce its products. Although IKEA offered formal public apology to those affected, the incident caused a significant political controversy around the globe.[1]Moreover, allegations that IKEA founder Ingvar Kamprad was an active recruiter for Swedish Nazi group has sparked controversy with negative effects on the brand image.[2]
Another noteworthy instance of the impact of political factors on IKEA relates to its doll called Lufsig, which is a Swedish word for 'clumsy'. While translation of Lufsig into Chinese does not cause any issues, in Cantonese dialect Lufsig sounds similar to insulting term 'mother's c***'. In 2013 a photo of an incident where a protester threw a Lufsig toy at Hong Kong's chief executive, Leung Chun-Ying gained media attention causing Lugsig toy gaining a symbolic role among Cantonese people dissatisfied with the government in Hong Kong. Lufsig had sold out in Hong Kong within a single day and Facebook page dedicated to the spoof pictures of the toy in various locations was created, marking the political turn of the incident.[3]
Economic Factors
Macroeconomic situation and consumer spending power is one of the most significant economic factors that affect IKEA performance, as well as, the performance of any business entity. The global economic and financial crisis of 2007 – 2009 is a stark example for the impact of external economic factor on businesses. However, it is important to note that the negative impact of the crisis was at a lesser extent for IKEA compared to many other businesses due to the cost leadership strategy of the business. Specifically, although IKEA had to eliminate 5,000 jobs, the volume of sales dropped only by 1per cent by the second quarter of 2009.
Moreover, IKEA revenues are directly affected by exchange rate fluctuations between EUR and USD and other major currencies due to the global scale of business operations. Additional economic factors that affect IKEA include interest rates, tax rates and the level of unemployment. Fluctuations of costs of raw materials such as wood and metals IKEA uses  is a major economic factor that also impacts the business significantly. Last, but not least, IKEA revenues are indirectly affected by inflation rate in countries it operates.
IKEA Group Report contains a full version of IKEA PESTEL analysis. The report illustrates the application of the major analytical strategic frameworks in business studies such as SWOT, Porter's Five Forces, Value Chain analysis and McKinsey 7S Model on IKEA. Moreover, the report contains analyses of IKEA business strategy, leadership, organizational structure and organizational culture. The report also comprises discussions of IKEA marketing strategy and addresses issues of corporate social responsibility.

[1] Connelly, K. (2012) The Guardian, Available at: http://www.theguardian.com/business/2012/nov/16/ikea-regrets-forced-labour-germany
[2] Bradford, H. (2013) Huffington Post, Available at: http://www.huffingtonpost.com/2013/03/18/ikea-secrets-horse-meat_n_2411475.html
[3] One Sky Blog (2013) Available at: http://www.oneskyapp.com/blog/lost-translation-ikea-toy-became-political-symbol/