Red Bull Business Strategy and Competitive Advantage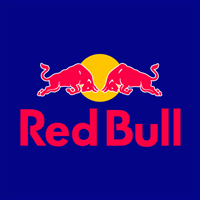 Red Bull business strategy is to associate the brand with a lifestyle of an adventurous spirit. An extensive and aggressive marketing is placed at the core of Red Bull business strategy. The brand's marketing communication message – 'Red Bull gives you wings', is constantly communicated to the target customer segment via multiple marketing communication channels in an integrated manner.
Red Bull business strategy is product differentiation and Red Bull is a premium energy drink. Accordingly, Red Bull energy drinks are generally more expensive compared to other energy drinks such as Monster, Rockstar, Lucozade, NOS and Amp. Customers are charged additionally for augmented benefits of Red Bull consumption that include the perception of leading a full and active lifestyle and enhancing mental and physical performance.
According to Red Bull business strategy, its competitive advantages rely on the following points:
First mover advantage in the energy drink sector in developed countries. Red Bull founder Dietrich Mateschitz was the first to introduce energy drinks to the west by adjusting the taste of Thai drink Krating Daeng.
Unique and sweet taste of the energy drink. The Red Bull flavouring is still produced in Bangkok and exported into manufacturing plants internationally.
An appealing brand image associated with extreme sports. The company owns a number of sports teams such as RB Leipzig,FC Red Bull Salzburg, Red Bull Brasil and New York Red Bulls to reinforce the brand image.
Effective marketing strategy. This integrates Red Bull TV online channel, The Red Bulleting online magazine and about 150 people employed for content marketing and media strategy[1]
It has to be noted that Red Bull GmbH is increasingly becoming a media company with the launch and acquisitions of increasing numbers of media businesses. This strategy serves to further strengthen Red Bull brand image via communicating relevant marketing messages to the target customer segment.
Unlike of many companies of similar sizes, Red Bull is a private company, not a corporation. As such, the management is free from shareholder pressure for short-term profitability and the company's strategy can be directed towards achieving long-term growth of the business.
Red Bull GmbH Report contains more detailed discussion of Red Bull business strategy. The report also illustrates the application of the major analytical strategic frameworks in business studies such as SWOT, PESTEL, Porter's Five Forces, Value Chain analysis and McKinsey 7S Model on Red Bull. Moreover, the report contains analyses of Red Bull leadership and organizational structure and marketing strategy and discusses the issues of corporate social responsibility.

[1] McCoy, J. (2015) "The Big Content Spend: How & Where Are Brands Placing Their Content Budgets" Express Writers, Available at: https://expresswriters.com/the-big-content-spend-how-where-are-brands-placing-their-content-budgets-infographic/
---
---