Samsung Business Strategy and Competitive Advantage: effective exploitation of market readership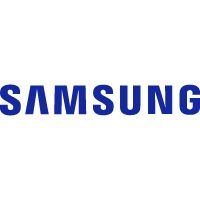 Samsung business strategy is marked with a high level of flexibility in a way that the company is determined in changing its strategy dramatically according to changes in external business environment. Few people know that the Samsung initially started as a grocery store in Korea in 1938, switched to noodle business in 1940 and moved to sugar production in 1950. Later, Samsung became engaged in woollen mill in 1954 and insurance and securities business in 1956.
 Samsung produced black and white TV as the first technological product in 1960 and since then the company emerged as one of the leaders in technology and electronics market segments in the global scale. Frequent change of direction and new product development persists as important features of Samsung business strategy to this day.
Samsung business strategy consists of the following three pillars/elements/parts:
 1. Effective market readership. A market reader can be defined as a company that closely observes the market and is fast in replicating new products and/or introducing new features in existing products, initially introduced by other companies. Specifically, Samsung has proved effective in replicating the design and important features of smartphones from its main competitor, Apple. It has been noted that "one internal Samsung presentation from 2010 provided a step-by-step process for Samsung engineers to follow in an effort to steal so much of what made the iPhone such a unique product".[1]
2. Scanning and utilising opportunities in the market. Samsung business strategy integrates constant search for gaps in the market and exploits the opportunity with positive implications on the bottom line for the business. For example, Samsung noticed that Asian-language speakers in particular wanted a device that they could hand-write on, because drawing characters is easier with a pen. The result was a development of series of Samsung Note devices as a combination phone/tablet ("phablet") that's been an unexpected hit.[2]
3. New product development. Samsung Electronics has an extensive product range that includes hundreds of product types and is arranged along three product divisions: IT & Mobile Communications (IM), Consumer Electronics (CE), and Device Solutions (DS). The multinational electronics company has 36 R&D centres across the world to secure core technology for the future and invested KRW 14.8488 trillion in R&D in 2015. Samsung is the 2nd largest patent holder in the US since 2006.[3] Accordingly, new product development capabilities have been firmly established as one of the strong bases of Samsung competitive advantage.
Samsung Group Report contains a full analysis of Samsung business strategy. The report illustrates the application of the major analytical strategic frameworks in business studies such as SWOT, PESTEL, Porter's Five Forces, Value Chain analysis and McKinsey 7S Model on Samsung. Moreover, the report contains analyses of Samsung leadership, organizational structure and organizational culture. The report also comprises discussions of Samsung marketing strategy and addresses issues of corporate social responsibility.

[1] Heisler, Y. (2016) "A look back at when Samsung copied every single thing about the iPhone" BGR, Available at: http://bgr.com/2016/12/29/iphone-vs-android-samsung-copycat/
[2] Nisen, M. (2013) "Samsung Has A Totally Different Strategy From Apple, And It's Working Great" Business Insider, Available at: http://www.businessinsider.com/samsung-corporate-strategy-2013-3
[3] Samsung Sustainability Report (2016) Samsung Electronics
---
---