Starbucks Strategic Fit Analysis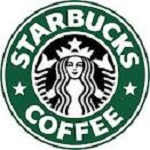 The following table revisits opportunities and threats faced by Starbucks in the UK market and briefly analyses the extent of fit between these and Starbucks strengths and weaknesses:
Fit
Comments
  

 

 

 

 

 

Opportunities

New product development
Yes
With the record revenues of $11.7 generated in 2011, Starbuck possesses sufficient amount of financial resources in order to engage in new product development in a successful manner
Increasing the level of operational efficiency through technological innovation
Yes
Starbucks possesses financial and human resources to engage in research and development in order to increase the level of operational efficiency through technological innovation
Increasing the range of target customer segment
Yes
Necessary amount of expertise and resources are possessed by Starbucks so that the range of target customer segment can be increasedSpecifically, a range of lower priced drinks and food need to be added to Starbucks menu so that individuals with lower budgets can also be included to target customer segment
  

 

Threats

Further damage to brand image due to paying no taxes scandal
Yes
Effective PR programs can be initiated by Starbucks so that the negative impact of the scandal can be minimised
Adverse impact of changes in the UK taxation policy
No
Starbucks possesses no tools to impact changes in UK taxation policies
Continuing economic issues in the EU and the UK negatively impacting the levels of consumer spending
No
Starbucks management can not address macroeconomic issues in the UK with negative implications on the levels of consumer spending
The level of strategic fit for Starbucks
The Level of Starbucks Match to CSF
It is strategically important for businesses to address industry CSF in a successful manner in order to achieve long-term growth in the market. The level of Starbucks match to CSF is illustrated in Table 8 within the scale of 1 to 10, with 10 being the highest match, and 1 the lowest.
| | | |
| --- | --- | --- |
| CSF | Match | Explanations |
| Quality of products | 7/10 | The quality of Costa Coffee has been voted to be better than Starbucks by consumers in the UK for a numbers of years in a row. |
| Customer services | 8/10 | A high level of customer services have been adopted as an important source of competitive advantage for Starbucks |
| Shop design | 9/10 | The majority of Starbucks shops are successfully designed to create a relaxed atmosphere |
Specifications of a local culture are often taken into account when designing Starbucks shops
All Starbucks stores are equipped with Wi-Fi spotsSocial responsibility6/10Starbucks has initiated a range of effective CSR programs, however, a recent tax scandal in the UK has compromised the level of positive perception of Starbucks CSR initiativesCustomer loyalty reward programs8/10Substantial benefits with My Starbucks Rewards Cards.
Overall Strategic Fit of Starbucks
Generally, it can be argued that Starbucks is matching CSF's with an adequate level of effectiveness to contribute to long-term growth of the company in the UK market.
However, nowadays the company is being heavily criticised in the media due to the tax row, and this fact can be specified as the most critical issue the management needs to address in an effective manner.
To be more specific, Starbucks has been able to make sales of more than BGP 3 billion during its 14 years of operations in the UK, nevertheless, substantial losses were claimed each year, thus reducing the level of corporate tax, and this has caused anger on behalf of some MP's, non-government organisations, and the general public at large.
Huge negative implications this issue on the level of profitability is evident as once the Starbucks tax issues surfaced Costa posted a 7.1% increase in sales at stores that have been open over a year.
Moreover, Starbucks marketing strategy has been mainly limited with point-of sales-marketing and initiating word-of-mouth, and with the lack of effective PR practices and experiences in place, Starbucks management may find it increasingly difficult to address the tax row.
It is important to stress that unless Starbucks tax row is dealt with by strategic level management in general, and CEO and President Howard Schultz in particular in a timely and effective manner, its future growth prospects in the UK market would be highly compromised.
Specifically, Starbucks strategic level management needs to adopt a proactive approach in dealing with this issue by fully acknowledging the wrongdoing and expressing commitment to highly ethical corporate behaviour in the future through effectively utilising a wide range of marketing communication channels.
Starbucks Corporation Report uploaded on April 2017 contains the application of the major analytical strategic frameworks in business studies such as SWOT, PESTEL, Porter's Five Forces, Value Chain analysis and McKinsey 7S Model on Starbucks. Moreover, the report contains analyses of Starbucks's business strategy, leadership and organizational structure and its marketing strategy. The report also discusses the issues of corporate social responsibility.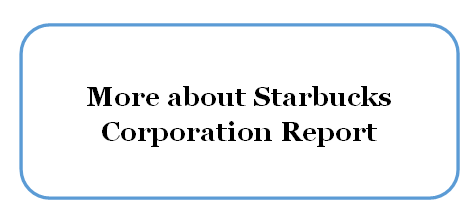 ---
---