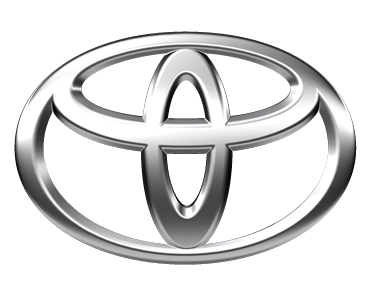 PESTEL is a strategic analytical tool and the acronym stands for political, economic, social, technological, environmental and legal factors. Toyota PESTEL analysis involves the analysis of potential impact of these factors on the bottom line and long-term growth prospects. You can learn the theory of PESTEL analysis here.
The global automobile industry is subject to a range of political factors such as political stability, the impact of home lobbying groups, major geopolitical tendencies and others. Toyota Motor Corporation in particular has experienced the direct impact of political factors in many instances. A stark example of an impact of political factor on Toyota performance relates to poor relationships between Japan and China. Specifically, "anything related to Japan — and the products it peddles – is off-the-charts out of favour. This is because the two countries are in dispute over the possession of a set of small, uninhabited, privately owned islands in the East China Sea"[1]. This situation has a potentially negative impact on the volume of Toyota revenues in China.
In another instance, Toyota found itself involved in a political battle in Australia in 2014. The controversy is related to 'royal commission' policies introduced by the Prime Minister Tony Abbot which was criticized to target big businesses such as Toyota manufacturing in Australia. The incident has resulted in an announcement by Toyota that it will cease the manufacturing in Australia in 2017.[2]
There is a set of economic factors such as the rate of inflation, currency exchange rate, macro-economic climate in the country and in the industry, cost of labor and tax rates that have direct or indirect implications on Toyota revenues. Particularly, currency exchange rate fluctuations is a major macro-economic factor that directly affects Toyota reported revenues. For example, company's operating income for the fiscal year 2014 benefited from ¥900.0 billion boost due to weakening of the Japanese yen against both the USD and EUR.[3]
Moreover, as a direct effects of high inflation rate in India, Toyota sales declined by about 58 per cent to 8,206 units in the financial year of 2014 with evident implications on the volume of profits. It is important to note that external factors such as economic factors do impact businesses operating within an industry as a whole and they rarely impact a single company exclusively. As such, due to the high inflation in India the sales of Korea's Hyundai and India's own Tata Motors declined by 0.9 per cent and 38 per cent respectively.[4]
Increasing consumer awareness and concern about environmental implications of driving a vehicle is the most important social tendency to be addressed by automobile manufacturers. Toyota is attempting to address this issue by increasing its focus on electric and hybrid cars such as Toyota Prius. Aging population is another important demographic factor that has certain implications on the volume of Toyota sales. Toyota is also greatly impacted by additional range of social factors such as changes in family values, changes in consumer attitudes and opinions towards automobiles and travelling, media perception of the brand and health and welfare of target customer segment.
Complete version of Toyota PESTEL analysis containing discussion of remaining factors is available in Toyota Motor Corporation Report. The report also contains an application of SWOT, Porter's Five Forces and Value Chain Analyses on Toyota, along with analysis of Toyota s marketing strategy and company's approach towards Corporate Social Responsibility (CSR).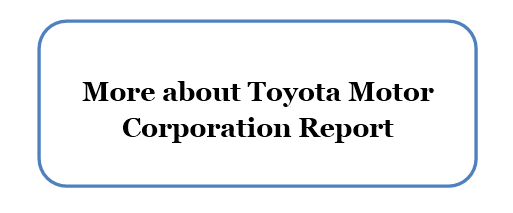 [1] Volkman, E. (2012). The Daily Finance. Available at: http://www.dailyfinance.com/2012/10/12/toyotas-got-bigger-problems-than-the-recall/
[2] Taylor, L. (2014). The Guardian, Available at: http://www.theguardian.com/world/2014/feb/10/why-toyota-marks-the-start-of-the-real-political-battle
[3] Annual Report (2014) Toyota Motor Corporation
[4] Business Standard (2014) Available at: http://www.business-standard.com/article/companies/auto-sales-post-first-drop-in-over-a-decade-in-fy14-114040101004_1.html
---
---