Walmart Porter's Five Forces Analysis
Porter's Five Forces analytical framework developed by Michael Porter (1979)[1] represents five individual forces that shape the overall extent of competition in the industry. Walmart Porter's Five Forces  are represented in Figure 1 below: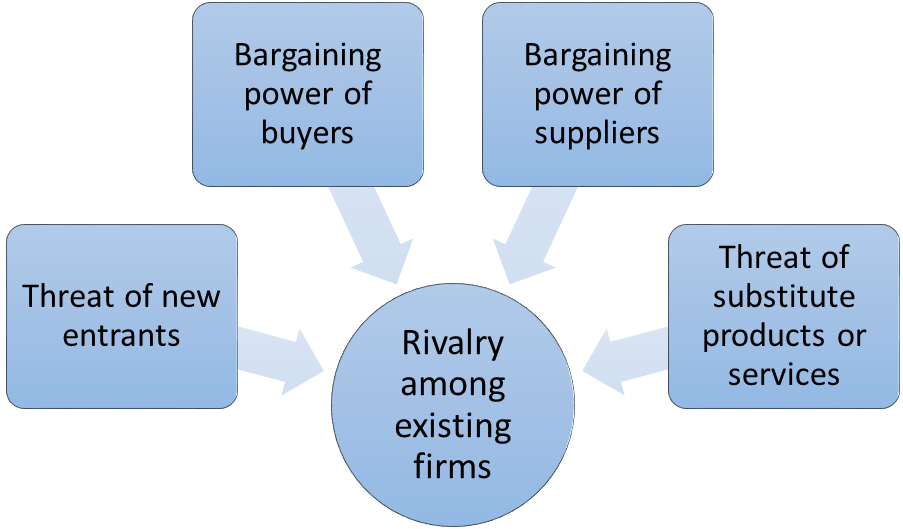 Figure 1. Walmart Porter's Five Forces
Rivalry among existing firms is intense. Walmart is engaged in cut throat competition with many other grocery retail chains and supermarkets such as Costco Wholesale Corporation, Dollar General Corporation, Dollar Tree, Inc., Kohl's Corporation, Macy's Inc, Sears Holdings Corporation, Target Corporation and others.
At the same time, as it is illustrated in Figure 2 below, the pattern of changes of grocery industry concentration for more than two decades has been in favor of major market players such as Walmart, Kroger, Costco and Safeway. Market share of these large companies have been consistently increasing compared to grocery stores of smaller sizes partially due to the cost advantage gained via economies of scale.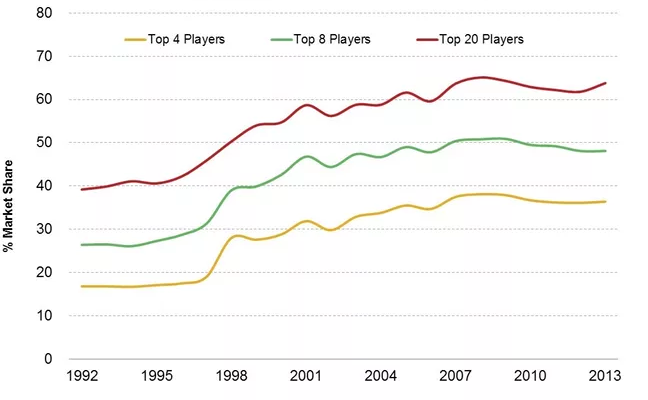 Figure 2. Changes in industry concentration in the US grocery market[2]
Threat of substitute products or services. Walmart sells thousands of products belonging to the following categories:
groceries
entertainment
health and wellness – including pharmacy
hardlines – including stationery, auto spares, and accessories
hardware
apparel
home furnishings
household appliances
It can be argued that the threat of substitute products is irrelevant for Walmart due to the abundant range of products sold by the retailer. In other words, Walmart sells a wide range of products, as well as, substitutes to this products, therefore, the impact of this particular threat to Walmart can be stated to be irrelevant.
Bargaining power of Walmart suppliers is insubstantial. Due to the size and the scope of its business, Walmart secures the lowest prices from its suppliers to sustain its cost leadership competitive advantage.  Walmart paid its suppliers USD 13.5 billion in total in 2015 alone.[3] Along with selling their products for low costs, Walmart suppliers are required to comply with a wide range specific requirements related to employee insurance, food safety, employee heath and safety and others. Moreover, Walmart maintains Supplier Diversity Program as part of its CSR strategy…
Walmart Stores Inc. Report contains a detailed discussion of Walmart Porter's Five Forces Analysis. The report also illustrates the application of the major analytical strategic frameworks in business studies such as SWOT, PESTEL, Value Chain Analysis and McKinsey 7S Model on Walmart. Moreover, the report contains analysis of Walmart's marketing strategy, discusses leadership and organizational structure and addresses the issues of corporate social responsibility.

[1] Porter, M. (1979) "How Competitive Forces Shape Strategy" Harvard Business Review
[2] Source: US Department of Agriculture
[3] Global Responsibility Report (2015) Walmart Stores Inc.
---
---