PepsiCo Business Strategy and Competitive Advantage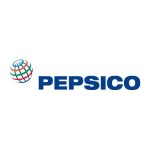 PepsiCo mission statement has been worded by CEO Indra Nooyi as 'Performance with Purpose' and this principle is closely integrated with the strategic direction chosen for the company. The most prominent aspects of PepsiCo business strategy are based on the following six principles:
First, achieving growth through mergers and acquisitions (M&A). M&A can offer the advantages of gaining access to competencies and infrastructure, reducing direct costs and overheads and achieving organic growth. Recently, PepsiCo has completed as a set of important acquisitions such as acquisition of juice and diary businesses Lebedyansky and Wimm-Bill-Dann in Russia, Lucky snacks and Mabel cookies in Brazil, and Dilexis cookies in Argentina. M&A can be specified as one of the cornerstones of PepsiCo business strategy. As a result of an aggressive pursuit of this strategy, today PepsiCo portfolio comprises 22 brands and each of these brands have generated at least one billion USD in retail sales in 2015.[1]
Second, forming strategic alliances in the global scale. Specifically, strategic partnerships have been formed with Tingyi in China in order to claim a share in growing beverage market in China. Moreover, formation of a joint-venture with Tata in India to enhance drinking water manufacturing capabilities, and initiation of strategic partnership with Almarai in Saudi Arabia can be mentioned to illustrate PepsiCo's adoption of strategic alliances as an integral part of the corporate strategy. Important strategic alliances are formed by PepsiCo at home markets as well. Specifically, by forming a strategic alliance with Starbucks – a global coffee house chain, PepsiCo has been able to claim its share from increasing energy drink market segment.
Third, focusing on emerging markets. An aggressive pursuit of this strategy has had positive impact on the bottom line. The year of 2015 witnessed a double-digit growth in the sales of snacks in China and Pakistan[2] and PepsiCo is also strengthening its position in the Middle East. The company has been able to more than double its e-commerce business in China in 2015.[3] Moreover, PepsiCo CEO Indra Nooyi has publicly expressed commitments to further increase the level of presence of the company in emerging markets.
Fourth, focusing on organizational culture. Organizational culture can be defined as "the collection of words, actions, thoughts, and "stuff" that clarifies and reinforces what a company truly values"[4] and the nature of organizational culture directly impacts its performance in short-term and long-term perspectives. PepsiCo CEO Indra Nooyi is widely believed to be an unconventional corporate leader for a good reason. It has been noted that "she's been known to walk the halls at Pepsi barefoot, sometimes even singing along the way"[5] and this fact communicates her willingness to embrace her differences with positive implications on employee morale and organizational culture.
The same message is effectively communicated to organizational stakeholders and integrated into Pepsi Brand as well in a way that the brand marketing message is associated with 'making the most of the moment', and 'embracing own individuality'. Being listed among the top 25 'World's Best Multinational Workplaces' by the Great Place to Work Institute in 2012 and PepsiCo Canada being recognized as one of Canada's Top 100 Employers for 2014 by Mediacorp Canada Inc[6] can be interpreted as an indication of effective working culture within PepsiCo.
Fifth, developing and promoting the idea of One PepsiCo. Specifically, Indra Nooyi has been striving to increase the level of association of individual brands with PepsiCo company values and philosophy through promoting the idea of One PepsiCo. This is meant to be facilitated through sharing supply-chain management and infrastructure, operational costs for many brands within PepsiCo portfolio have been decreased.
Sixth, innovation in marketing initiatives. A wide range of innovative marketing initiatives developed by PepsiCo marketing team include "Do Us a Flavor" campaign that involved consumers in 17 countries submitting flavor ideas, development of Lipton Brisk Star Wars game application for mobile phones, and using celebrity endorsement in an innovative manner by attracting a popular singer amongst Pepsi brand target customer segment Beyonce Knowles. Importantly, cross-cultural differences in various markets are taken into account when developing and delivering PepsiCo marketing messages. For example, the marketing tagline of "Live for Now" associated with Pepsi brand has been modified as "Yalla Now" and "Oh Yes Abhi" for Middle East and Indian markets respectively taking into account cross-cultural differences associated with these markets.
Moreover, the senior management focuses on the framework known as '5Cs' to guide PepsiCo business strategy and long-term planning. 5Cs stand for the following:
Commercial agenda
Building new capabilities
Increasing focus on costs
Fostering a culture of collaboration
Exercise discipline when it comes to capital returns
PepsiCo Inc. Report contains more detailed discussion of the company's business strategy. The report also illustrates the application of the major analytical strategic frameworks in business studies such as SWOT, PESTEL, Porter's Five Forces, Value Chain analysis and McKinsey 7S Model on PepsiCo. Moreover, the report contains analyses of PepsiCo leadership and organizational structure and marketing strategy and discusses the issues of corporate social responsibility.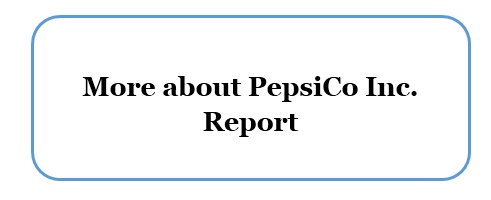 [1] Annual Report (2015) PepsiCo
[2] Annual Report (2015) PepsiCo
[3] Annual Report (2015) PepsiCo
[4] Notter, J. (2013) "Culture that Works: How Getting Serious About Culture Unlocks New Performance"
[5] Sheetz-Runkle, B. (2010) "Sun Tzu for Women: The Art of War for Winning in Business" Adams Business
[6] PepsiCo (2014) Available at: http://pepsico.ca/en/PressRelease/PepsiCo-Canada-Named-Among-Canadas-Top-100-Employers-For-201410212013.html
---
---